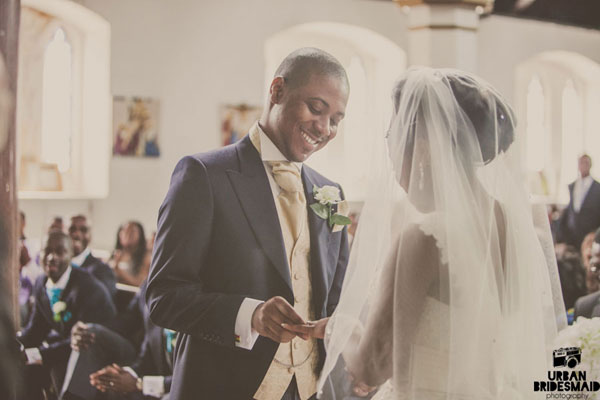 My good friend, Louisa Coulthurst, of Urban Bridesmaid Photography, has been kind enough to submit a blog this week. She's a great person to tell you how to secure brilliant photography for your big day.
Take it away, Louisa!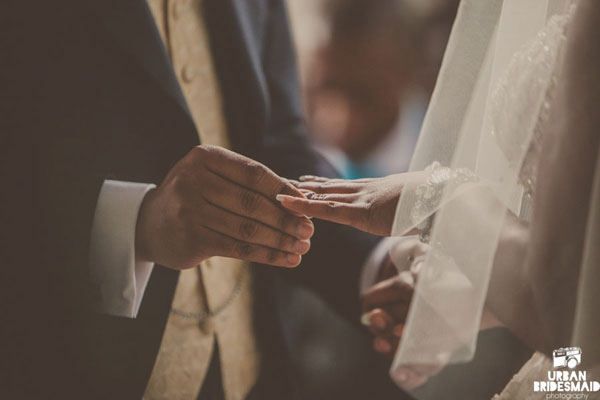 Before booking the wedding venue
When checking out potential wedding venues, talk to the venue about their photography policy rules and the restriction it may have on your ceremony. For instance, some churches and some registrars do not allow photography of the ceremony, and some churches only allow photography from the back or side of the aisle. Another issue to consider: if you have a two-venue wedding (separate ceremony and reception locations) and you want to go to the local park to grab some photographs, a lot of parks now (royal borough or otherwise) require a photography permit which can cost up to £80.
Another thing to note if you are planning a winter wedding is the timing of your wedding ceremony; your ceremony could finish by the time it is dark. In this case if you are wanting/planning to have outdoor group shots, you may wish to have them before the ceremony or jiggle the time of the ceremony.
Once you have booked your wedding venue and your wedding date is set, start looking for your wedding photographer. The reasoning behind this that often wedding photographers get booked up quite far in advance, especially on key summer dates (such as in the school summer holidays July/August)
Wedding Photography Budget
A rough rule of thumb is that you should aim to allocate roughly 10% of your overall wedding budget to spend on a wedding photographer. Whilst this might not be practical or even feasible for some couples, in all cases try to get THE BEST PHOTOGRAPHY you can for your budget when choosing a wedding photographer. After all, the photographs, along with your spouse and wedding rings will be the only lasting memories from the big day! Products such as albums can be purchased after the wedding day, but you can't go back and redo the day!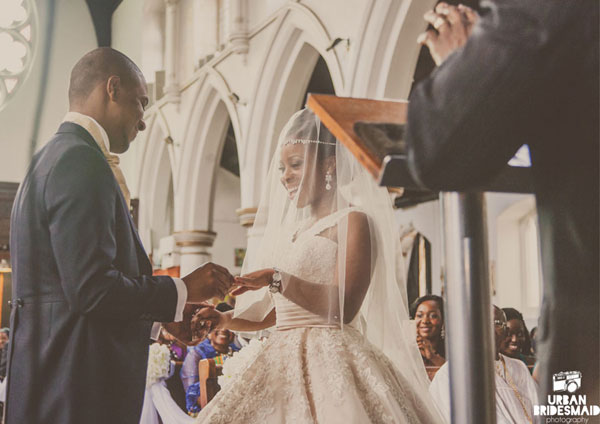 Meeting the wedding photographer in person
You have searched the internet, checked photographers' websites and Instagram, seen some Facebook ads and shortlisted a few wedding photographers whose work you love. You have contacted them and – result – they are free on your wedding date, so what next? The next stage is to arrange a meeting with a few of them. This is to see their work in person and see how it looks printed in an album. You can also see a couple of whole weddings (start to finish) as delivered to the client to judge if their work is consistent throughout the whole day. How does the photographer deal with dark venues, bad weather? Are there only a few great shots and the rest blah? It is also to get a feel about their personality – after all, they will be round you all day and you want to find someone who you feel comfortable around, as it will reflect in the photos. You might want a photographer who is very discreet and you hardly notice they are there, for instance.
Booking the Photographer
Once you have met with a few photographers, you should have a clearer picture of whom you would like to book.
Make sure that the paperwork (contracts) is all in order, note when the final payment is due and when you will receive your photographs and what format (e.g. high resolution images on a USB). Sign the contract and pay the booking fee to confirm your wedding date with the photographer.
On Your Wedding Day
Relax and enjoy the day and let your wedding photographer do their magic!
Group Shots
If you would like to have a few group shots with your family, please indicate this to your wedding photographer beforehand and draw up a list. Group shots do not have to take hours – every guests' nightmare! To speed up the process of group shots, make a list of a maximum of 6 essential groups (immediate family/friends). As a guide, each grouping takes about 3-5 minutes to set up (getting family into position) and execute (not counting the photographer taking two or three of the same grouping in case of any of the group blinks). And if you don't want group shots at all- don't have them! Hire a photographer who is skilled at capturing candid moments! Also don't forget to take some couple alone shots, as this is the time that gets squeezed the most.
—
Louisa is a South East London based wedding photographer. Couples have been choosing Urban Bridesmaid Photography for Louisa's unobtrusive wedding photography style and attention to detail. As a photographer who will observe and capture the day as it happens, whilst staying in the background, Louisa is able to take photographs which are not dull or boring, capturing bride, groom and guests looking natural and at ease!
Company Name: Urban Bridesmaid Photography
Website address: www.urbanbridesmaid.com
Phone: 07956 531 508
Instagram: www.instagram.com/urbanbridesmaid
I'm sure you've enjoyed Louisa's article and found it useful. I'll be back next week, but, if you want some more guest blogs, then let me know (and I won't be offended!). I've got another one lined up for March …