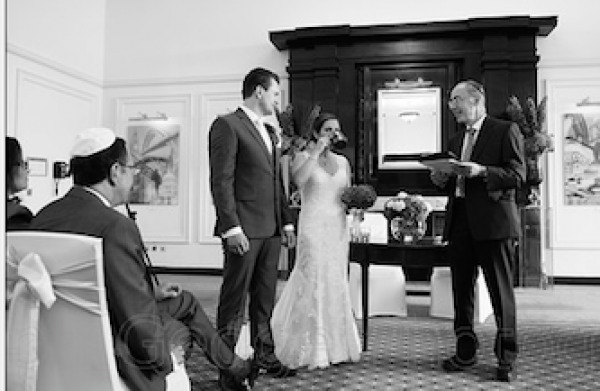 Photo courtesy of Philippa Gedge photography
Do any of these resonate with you?
You are planning to marry someone of a different faith, but you want to have a recognised ceremony of some kind. Religion still means something to either or both of you.
You want more than a purely secular service, yet your church (or whatever) won't countenance your marriage. You are looking for ways of including spiritual elements in a ceremony that feels special.
You may simply want to put some religious elements into your celebration to keep a member of the family happy.
Whatever your motivation, a mixed-faith ceremony can be the answer. This is, after all, YOUR big day. You can design it exactly as you want it.
I am happy to have a chat with you about your wishes. After a few well-chosen questions, I form a picture of what can successfully be achieved. Based on my experience, I offer advice, suggestions and guidance. Together, we end up with a ceremony that will be everything you want it to be.
You can have your big day just the way you want it!
"Michael Gordon conducted a Jewish religious wedding ceremony for us [ …]. Michael was very receptive to our input and the whole process was smooth and pleasant. On our wedding day, Michael impressed everyone with his delivery, warmth, good humour and professionalism. We had many comments afterwards from our guests saying how impressed they were with Michael and how they felt a part of the ceremony (something that was important for us and which Michael helped us to achieve). Michael is happy to tailor a ceremony to meet a couple's particular requirements. His knowledge of Hebrew is both impressive and authentic. We would certainly recommend Michael to any couple who want to add a spiritual or religious element to their wedding celebrations without necessarily having something formal in a church or synagogue."
AM & A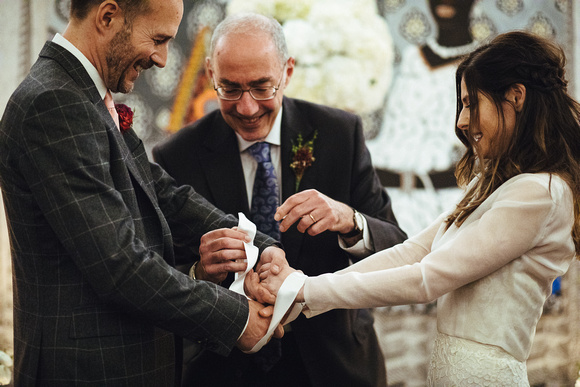 Photo courtesy of www.lyndseygoddard.com