Naming Ceremony
A symbolic and meaningful start for a new arrival
If you're looking for a way to celebrate your child's arrival in your family, have you considered a naming ceremony? This is an especially suitable celebration for those who hold no particular religious beliefs but want a special event to mark a birth, an adoption, or the blending of children from two families.
If you and your partner come from different religious backgrounds, I can create a ceremony that's a respectful mix of both.
The words and flow of the ceremony are specially designed to meet your needs, beliefs and wishes. It may contain readings, pledges and commitments, petal showers and candle-lighting. I work with you to create the perfect combination to make your ceremony unique.
Your naming ceremony can be religious, secular, or something in-between – it's your choice. Each one is unique, but what's common to them all is that parents, grandparents, supporting adults (such as godparents) have the opportunity to take part, if they want to. They can make their vows to the child, and, indeed, the guests may also offer their wishes.
Your ceremony can take place at a venue you choose (outdoors, if you dare!). It can be as traditional or contemporary as you like.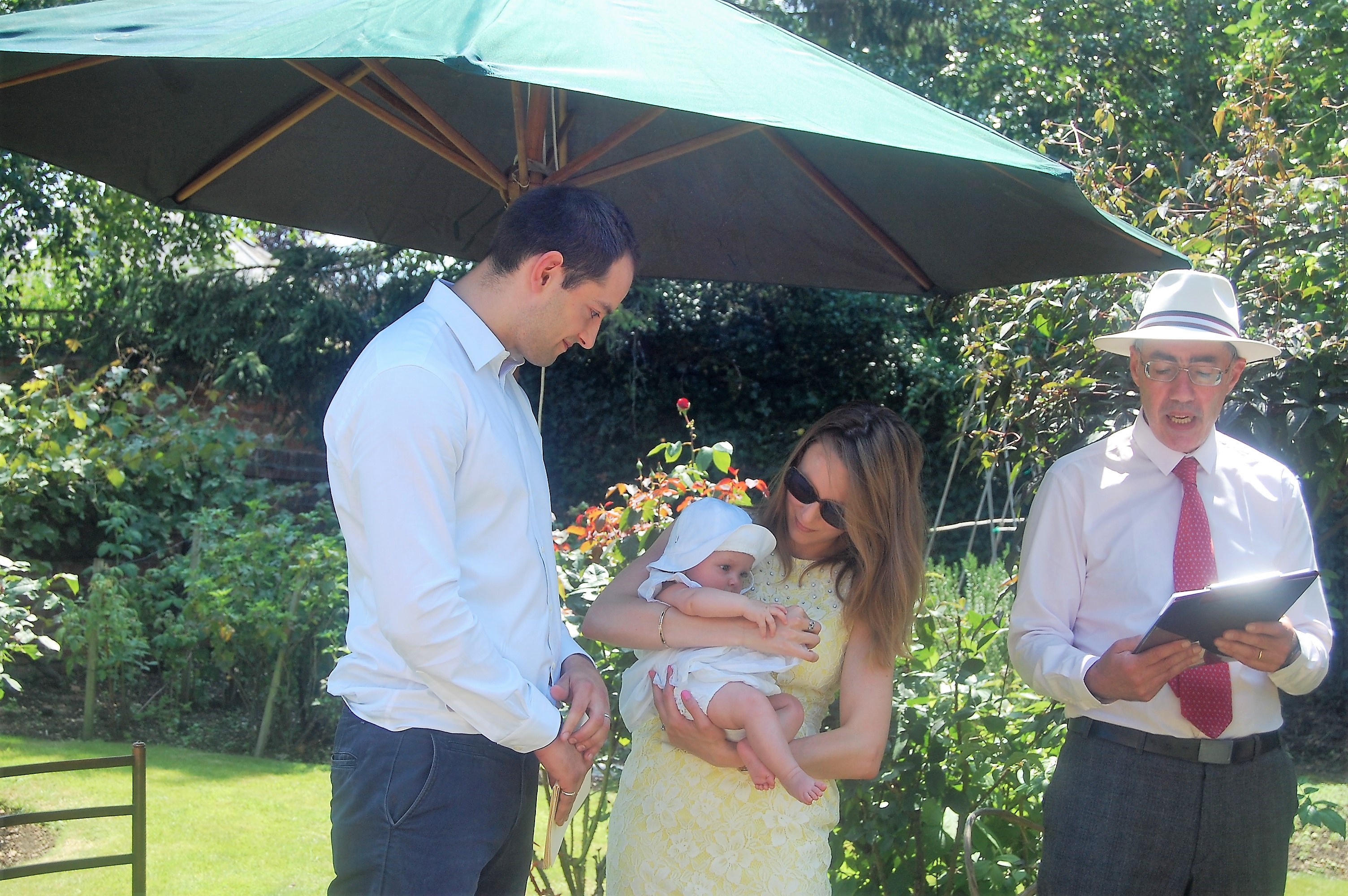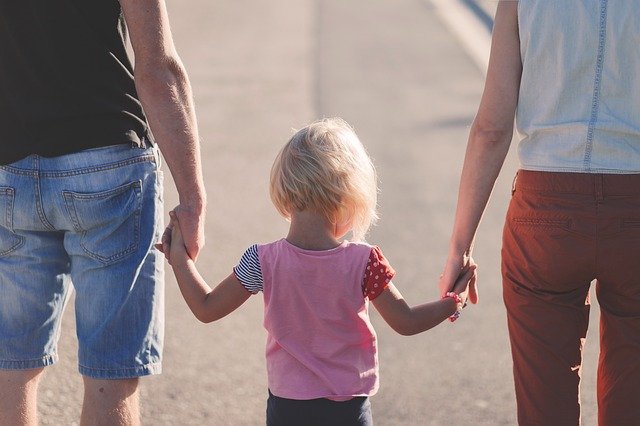 Please take a look at the Frequently Asked Questions page where you'll find more information about what a civil celebrant does. You can also read some more testimonials from delighted clients.
If you're ready for an informal chat, then please contact me.
If you're ready for an informal chat, then please contact me.
Step-Children
Uniting the new family
If you are re-marrying, what better way to welcome your step-children into their new family?
Adoption
Declaring that the family has been extended
And, of course, it may be that you are welcoming a child into your family through adoption. A naming ceremony can help you to mark a very special occasion in a wonderful, meaningful, memorable way with those people who supported you through the adoption process and will now support you as new parents.
Communicative and well-organised

"Responsive to our requirements and preferences"

"Extremely personal and moving ceremony"