With times and trends moving so fast, it's not always clear what wedding guests should and should not do nowadays. Here are a few rules to think about.
Invitations
Invitations may come by post or by e-mail these days, and it's probably best to reply the same way. It is courtesy, to be frank, but it can also help the couple work out logistics, if all the replies come in the same form.
I don't recommend giving an oral response (if you happen to meet the bride/groom out somewhere), as that can easily get overlooked.
It may be that only you are invited, but you have a plus-one. You may have to accept that the couple are limited for space/budget etc. And don't assume your children are invited if they are not specifically mentioned. However, if you are engaged or married, then it's fair enough to query it.
Social Media & photography
There will be differing views about photographing the wedding ceremony. (I have written on this subject before.) The first basic rule, in my view, is that unless you are actively encouraged by the couple (eg offering a hashtag to use on all wedding photos), don't post anything. You certainly should not be posting before the couple themselves have done so.
There may well be a professional photographer present. He will have been paid specifically by the bride and groom to do a job, and it's unfair if guests get in his way and even spoil shots for the couple.
Presents
There's still a lot to be said about a John Lewis list or registry, for example. It makes perfect sense that the couple receive what they actually want – and not in multiple quantities. If the gifts on the list are too dear, then I'd say it's acceptable to give a cheque or gift vouchers.
If you insist on giving an unasked-for present, then include the receipt so it can be changed, if necessary.
Dress
One thing that has become acceptable as a guest is to wear white to a wedding. But not all-white. Something with white in it is fine, but it's really not the thing to steal the bride's thunder. You can even wear black these days, but ensure it doesn't look too funereal. (Jewellery and choice of shoes can lighten the effect.)
Ceremony and reception
Unless specifically stated otherwise, the invitation will be for the ceremony and reception (and not one or the other). You may not like church weddings, say, but that's not an excuse to miss it. The couple will want you for the whole experience, so it would be rude to duck out. If it is important for the couple, it should be worth putting up with on your part.
Don't think nobody will notice, either!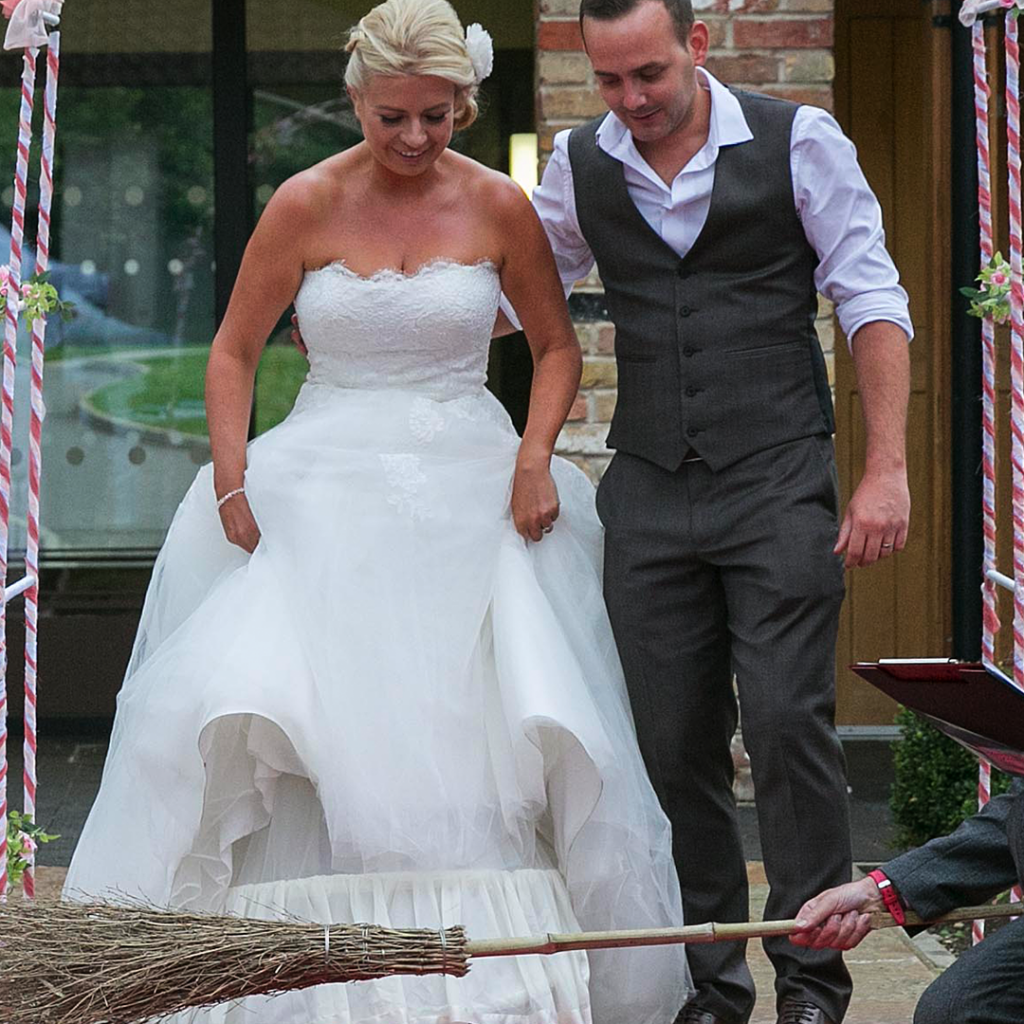 Participation
Whatever your views about wedding traditions, if the couple want to include some, respect this. It is their big day, after all, rather than yours. Excuse yourself quietly, if you really can't stomach it.
Of course, if the wedding is civil celebrant-led, then don't expect the orthodox, but have an open mind and enjoy!
There's no reason why you can't appreciate the wedding ceremony and reception as a guest. Most guests do so without the need to offend anybody. The key thing, whatever your feelings, is to remember whose day it really is.