Frequently Asked Questions
All about civil ceremonies and how I work
Here are the answers to some of the questions I get asked most often.
If you can't find the answers here, then please contact me for an informal chat.
What is a Civil Celebrant?
Broadly speaking, a Civil Celebrant is trained in providing you with a custom-made service designed to celebrate your significant life events in any way you wish. For weddings this would be after the legal marriage process has taken place in front of a registrar and with witnesses. The ceremony itself is what makes your day so special. A celebrant will take the time to get to know you both and create and deliver a beautifully crafted ceremony that's personal to you. You can include any religious or non-religious elements you like.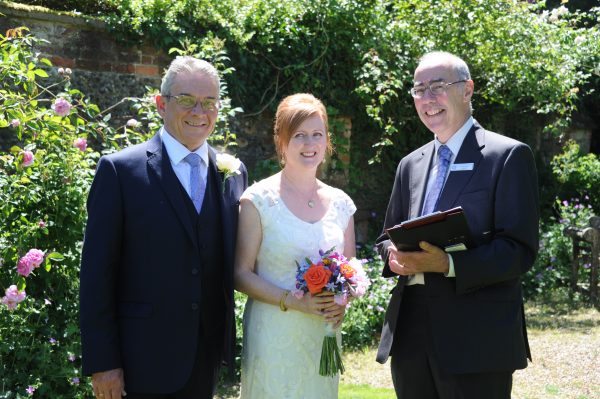 Can a civil ceremony take place anywhere?
Absolutely! A civil celebration can take place indoors or outdoors, in a private residence or public space (with permission), or at a hired venue. It can be here in the UK, or abroad, and be at any time of year or day of the week.
How do you work?
Once you have a date and venue in mind, call me on 07931 538 487 to check my availability. After that we'll have an initial consultation which is entirely free. This will be either a face-to-face meeting, or a virtual chat via Skype, Zoom or WhatsApp. It lasts 30-60 minutes. It will help if you have a list of questions ready, and some idea of what you want to include, plus pen and paper to make any notes. Having conducted lots of ceremonies over the years, I'll also have plenty of ideas and will make sure nothing is forgotten.
I'll be able to give you an idea of the cost straight after this conversation, which will depend on what you want the ceremony to include, its location, any special elements, etc. I'll send you a copy of my Terms & Conditions and give you first refusal for your date which is valid for seven days. If you decide to go ahead, then sign and return the forms to me with a £100 deposit. This guarantees your date, and I can start work designing your unique ceremony.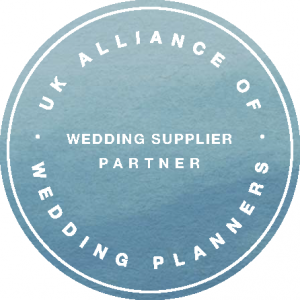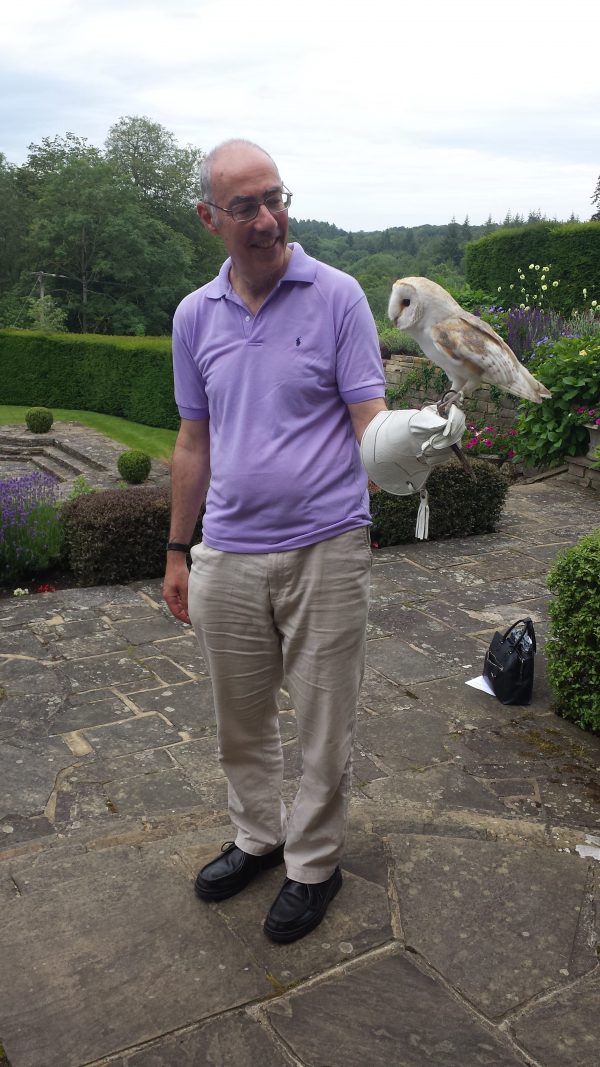 How do you design a ceremony?
Our initial conversation will have given me a good idea of what you want, so I'll be able to write the initial draft. My fee usually includes up to three re-drafts. I'll email them to you, and you'll have time to make any comments or changes up to 48 hours before the ceremony itself. I want it to be perfect and for you to be completely happy with the finished product. Once the final version has been agreed, you will have a chance to check it, and you will be sure that there will be no nasty surprises on the day!
How much does it cost?
A wedding is likely to cost between £625 and £975; a handfasting from £575; other commitment ceremonies (e.g. vow renewal, ring blessing etc) from £575. A baby naming or blessing costs from £350.
Delays or cancellations
In the event of unavoidable postponement, the deposit (and balance, if already received) can be transferred to the new booking at no extra charge. In the event of cancellation, should the whole fee have been paid, then a proportion will be reimbursed (depending on the amount of work Vows That Wow has already done).
If you're ready for an informal chat, then please contact me.
 Take a look at the different types of services I can perform and read some testimonials from delighted clients.
I just wanted to say thank you so much for a beautiful, moving handfasting. It was a terrific day, and you made it so special.
Cheers for doing us so proud.
We would like to thank you for an outstanding ceremony!
Our guests and us thought it was beautiful and so unique. It fitted our wedding and the solstice perfectly and we feel blessed because of it.
Finally, we couldn't recommend you enough, your lovely tone of voice, your polite manner and most of all your dedication and professionalism.
Thank you!
Thanks again for your help on the big day. I was truly surprised at how many people approached me later that evening asking more about the ceremony and that they had never heard of it before, and loved the wording and vows you put together.