Your special day the only way it should be
Making your ceremony
personalised and unique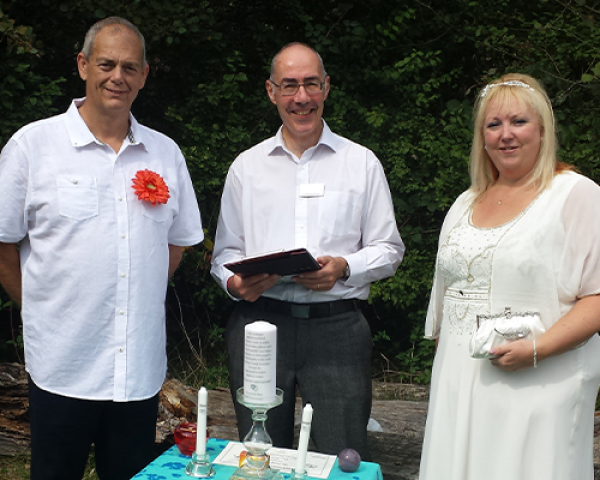 ABOUT MICHAEL.
I am friendly, professional and accessible. and passionate about working with you to create the ceremony of your dreams.
Welcome! You're here because you're planning to celebrate a life-cycle event such as a wedding, vow renewal, ring-blessing, handfasting, baby-naming, or even a funeral. You are surely looking for a truly memorable and meaningful ceremony for your big day. Then you've come to the right place!
I take pleasure and pride in crafting a unique, bespoke ceremony together with you – a ceremony which will be just the way you want it – so, the religious element, the ritual content, the participants, the readings and music are all down to you.
I'll be happy to make suggestions and give you ideas, and once you've chosen your framework, I'll propose draft ceremonies that you are free to amend. On the day, you will know exactly what to expect and you can relax and enjoy yourselves. You'll be confident you are in good hands.
CIVIL WEDDING
As celebrant, my passion is to work closely with you to create a truly personal, bespoke wedding or commitment ceremony.
Many choose to celebrate a special wedding anniversary (usually, one ending in 5 or 0) with a Renewal of Marriage Vows Ceremony.
It is never easy dealing with the death of a loved one. Apart from your own grief, you have a lot of practicalities to deal with suddenly. This is where I help.
"Michael was the perfect choice for us. He had lots of great ideas and was happy to adapt them to our personal needs. We would highly recommend Michael's services as he made us a very happy couple!"
CONTACT
A lay preacher and former teacher based in Harrow, I perform ceremonies within a fifty mile radius. However, I can readily arrange travel to wherever you choose to hold your ceremony – and that includes Europe. Telephone me now on +44 (0)7931 538487 or contact me directly by e-mail.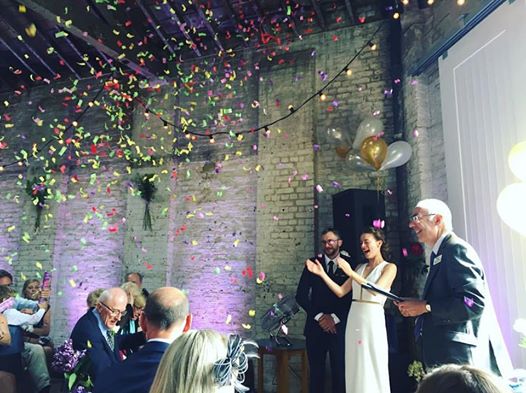 My blog dated September 13th 2022 covered the proposals set before government for wedding law reform. After considerable deliberation, the Law Commission had presented these proposals in July 2022. An interim response was promised within 6 months and a final response...
read more