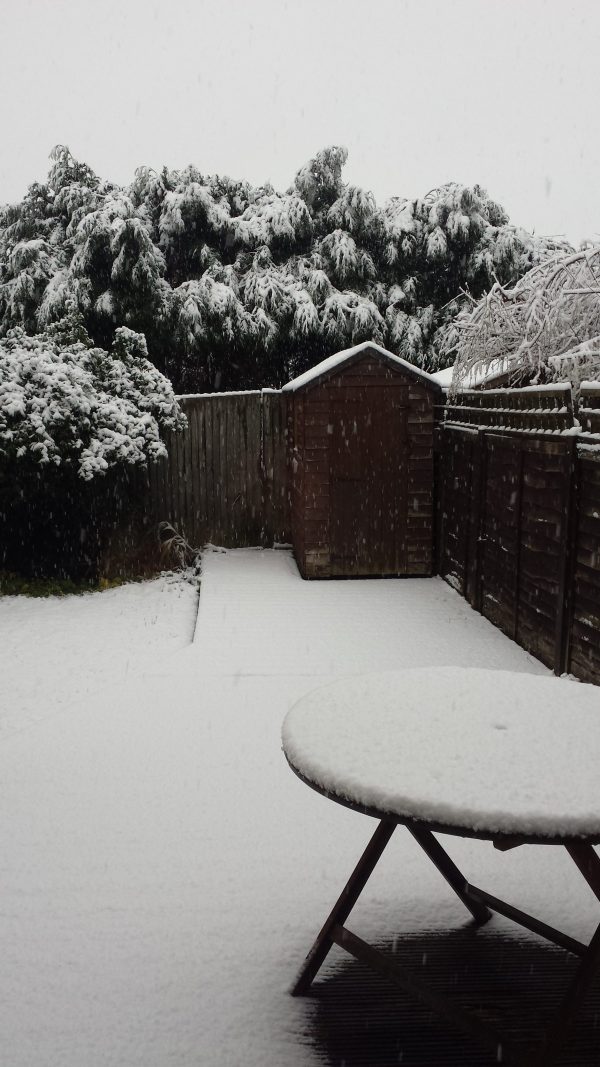 With the snow coming down unseasonably hard in Harrow as I write, my thoughts turn to wedding weather. Not unreasonably, I suppose.
The weather can make such a difference …
So what arrangements can you make, if inclement weather looks like ruining your big day?
Clearly, it will make a difference whether your ceremony will be held outdoors, or not. The amount of warning you may have about dodgy weather may also play a part. If it's a freak storm, you may be taken completely by surprise.
One wedding I took was meant to have begun at 5.30 (when it was very sunny and warm). Unfortunately, it couldn't actually begin till 7.00 p.m., and the rain bucketed down. Nobody could have foreseen that.
All we could do was to borrow a parasol, so that at least the couple were protected!
Eventualities
If you're using the garden of a private venue, say, there may be the possibility of going inside. The owners will appreciate maximum warning, of course, and there may be problems of space etc. Your guests will accept a little discomfort in the circumstances!
Should you (or, rather, the venue) be providing chairs, it may be possible to get the venue staff to dry them off just before everyone arrives (although that doesn't solve the problem of continuous rain!).
If there isn't that option, you simply have to grin and bear it. It will help a little bit, if your celebrant can add a bit of humour to the proceedings, but it may not be as fun as you would hope. However, with sufficient warning, you may be able to prepare umbrellas for your guests (and for the couple!). And once you're wet, you're wet …!
Maybe you know that it's likely to be really muddy.  Then you might want to warn people by e-mail (or even do so in the original invitation, especially if it's a winter wedding). High heels may not be a great idea. A venue might be able to lay down some matting, or whatever, for the ceremony area.
If it's freezing, unless you can lay on some hot water bottles, you will have to rely on people being sensible enough to come prepared.
For an outdoor winter wedding, it makes sense that, when you prepare the service with your celebrant, you aim at a reasonably brief ceremony. Another factor is that wind may make it very hard to hear what is going on. I did a Vow Renewal at Stonehenge last year. It was wonderful, but I was glad that it was a only a small ceremony, as the incessant wind presented real challenges to my vocal cords!
Good weather!
I ought to mention fine weather weddings (even in this country!). Especially if it's a hot spell, organise shade, if you can – and water – for guests at outdoor weddings. Parasols may be a possibility.
Attitudes
Every wedding has its professional moaners, however beautiful and faultless it may be. Accept it! But realise that the vast majority of people will NOT blame you for the rain, snow, wind or sun, and will actually take Acts of God in their stride. Do what you can to mitigate stormy weather, and enjoy what you can.
At the very least, it may be a day that you and your guests never forget!