Vow Renewals – with your Civil Celebrant in the team
Have a great day, all over again!
Anywhere and everywhere!
A very special celebration virtually without restrictions
Why celebrate a Vow Renewal?
Perhaps:
You are approaching a big anniversary (probably ending in 5 or 0);
You've come through a sticky time (eg illness or even a rocky spell in your marriage);
You didn't enjoy your wedding (for a variety of reasons!);
You now have children and want them to be part of your commitment ceremony;
You married abroad and want a ceremony for those in this country;
You wish to reaffirm your relationship and mutual love;
You simply want this ceremony!
You won't need a registrar or paperwork. All you have to do is to book your venue and decide on the catering etc. Then, together with your celebrant, plan the details of your unique ceremony.
I will offer you ideas and help (on the vows, for example), and my presentation on the day will make the event very special.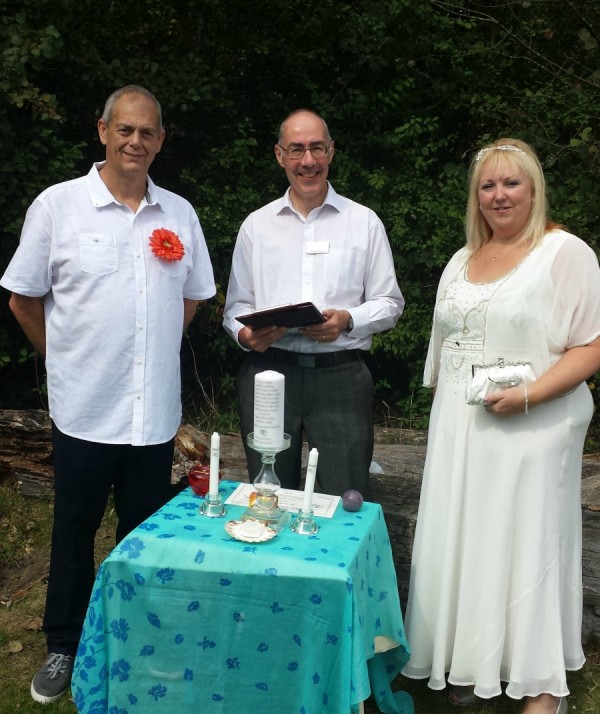 <
"Michael Thank you being our celebrant and putting together our vow renewal, the words felt very personal to us which made it quite an emotionally fuelled ceremony that just flowed but embraced everything we wanted with the readings, blessings of our rings, lighting of our unity candles and finally the signing of our certificate. Our friends and family all commented on how we always do things a bit different and this ceremony and celebration exceeded that. Thank you x"
Discuss Your Special Ceremony