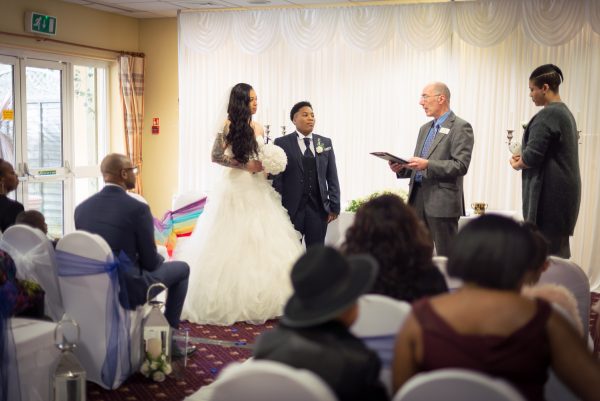 Same-sex engagements: how to plan the perfect proposal for 2021
Unfortunately, this guest blog disappeared recently. We thought it deserved another chance!
Are you in a deeply committed same-sex relationship? In this article, Jack Jahan from Ramsdens Jewellery shares his tips for pulling off the perfect marriage proposal for 2021.
Covid-19 has caused havoc for everyone, including people in love. In fact, one survey by Hitched found that almost three quarters of wedding dates in 2020 had to be postponed due to the pandemic. However, the virus has also put things into perspective for many of us — including who we want to spend the rest of our lives with. So, it's no surprise that proposals are on the rise despite the disruption to wedding plans.
If you're in a same-sex relationship and you're thinking about popping the question, you might be wondering how to make it as unique and special as possible. Below, I'll share my tips for planning the perfect proposal for your other half in 2021.
Make decisions together
The lack of 'traditional' gender roles can be both a blessing and a curse for same-sex couples. On one hand, you're not pigeon-holed into your own areas of responsibility and it's easier to write your own rules for your relationship, including your proposal. On the other hand, it can all get a bit confusing if you don't know who's expecting what, and you may have different ideas about what the perfect proposal entails.
If you feel like it's time to take your relationship to the next level, communication is key. There's a very real chance your partner is thinking the same thing, and by discussing tactics such as who would like to be the one to propose and who would prefer to be proposed to, you can prevent spoiling any surprises or best laid plans your partner may already have in motion.
Choose the perfect rings for your relationship
If you're buying an engagement ring for your partner as a surprise, you'll need to take things like their taste in jewellery into account. Do they prefer gold or silver jewellery? Plain or fancy? If nothing immediately springs to mind, try sneaking a peek at their jewellery collection. Alternatively, you could pretend you're treating yourself to some jewellery and ask for their opinion.
Alternatively, some people may prefer to receive a luxury watch rather than a ring. These are valuable, high quality items that can be cherished for a very long time, and as they are acutely detailed, it's also a great way to show your understanding of your partner's taste. Plus, the symbolism of a watch with connotations of time (spent together in your relationship) means they can make an incredibly sentimental gift too. So, they're a great proposal gift to consider if an engagement ring isn't right for you.
Celebrate safely
In previous years, it may have been part of your plan to propose on a luxurious holiday, in a romantic restaurant, or surrounded by family and friends. In 2021, we don't know if you'll have the same options, so it's a good idea to plan ahead. Try ordering in your partner's favourite meal and creating an intimate table setting at home, or you could even contact your partner's loved ones to arrange a video call. Everyone loves to tell the story of how they got engaged, and thoughtful touches like these can provide your partner with a great tale to tell for years to come.
These tips can help same-sex couples plan the perfect proposal for 2021. Bear them in mind and you're sure to cherish the memory of your engagement for the rest of your lives.