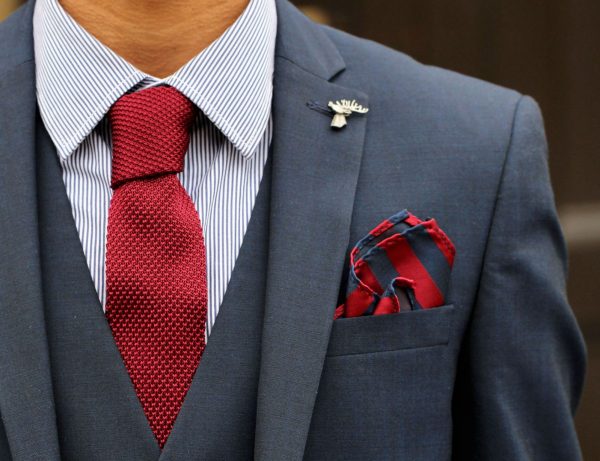 I'm probably one of the last people capable of advising the groom on what to wear. Or, as my wife will confirm, anyone else, for that matter!
I therefore decided to pass you over to someone who rally knows, Grace Cook, from Trendhim, for some useful advice. Here's what she has to say.
Grooms-to-be, you are probably under strict instruction from your bride to look presentable and polished on your wedding day. The closer you get to the big day, the pressure to scrub up well and match your bride's level of effort builds and you may be feeling a little confused and overwhelmed. What colour tux do I want? Do I need a waistcoat? How am I going to tie my bow tie? What on earth is a cravat?! But stress no more (at least on the accessory front…) as this helpful guide is here to help you choose what accessories, if any, you will choose to compliment your wedding outfit.
Pocket squares
Now, a pocket square is a tricky subject. Done right, a pocket square can add a much-needed bit of panache to a sometimes plain wedding outfit. A great way to look sleek is to subtly match your pocket square to your tie through the base colours that are present in both. For example, if you are choosing a burgundy tie then this could be matched with a patterned pocket square with burgundy undertones. If patterns scare you off then a simple white pocket square can look elegant or alternatively, a block colour option like baby pink or lavender would look stylish with a simple black and white wedding ensemble.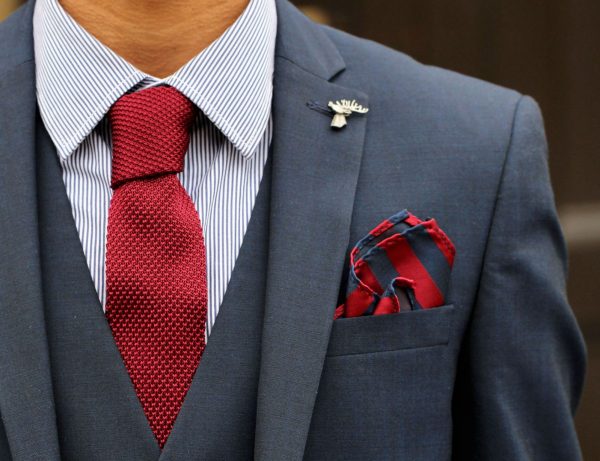 You can either fold a pocket square into square shape and have around 1 inch of the material poking out, or puff fold it into your pocket which results in a more casual look. Your wedding, your choice! However, no matter what you do, make sure to place your pocket square on the left.
Bow tie
Once reserved exclusively for the upper class and university professors, the bow tie has now been adopted by men of all ages and 'hipsters'! Don't let the latter put you off, a bow tie is still considered to be a key wedding accessory, especially when it is black silk. However, if you feel as though black is a little boring for you then by all means feel free to jazz it up by choosing a patterned option or trying an alternative material like wool or even wood. Don't fear if you wouldn't even know where to start when presented with a self-tie bow tie, pre-tied ones are available! However, if you insist on a self-tie bow tie as matter of principle, then there is a handy illustration to help you out.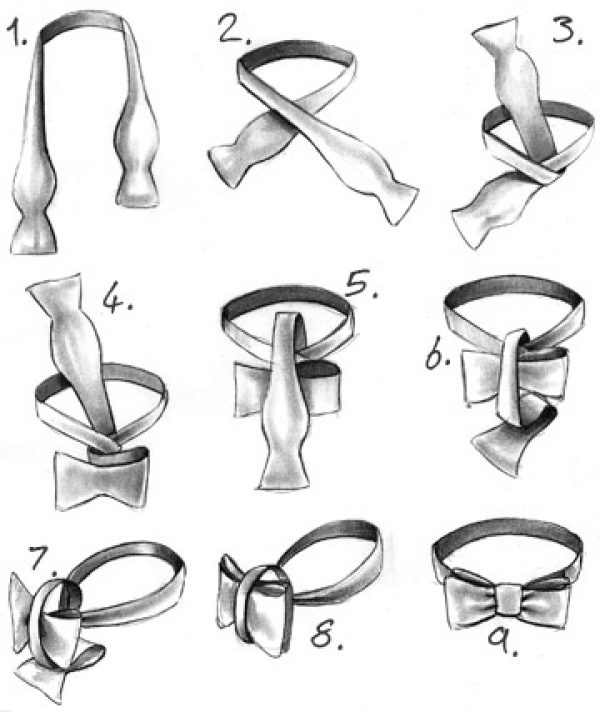 Lapel pins
If you aren't quite brave enough to take the plunge with a coloured or patterned pocket square on your wedding day, maybe a lapel pin would make you feel more comfortable. Boutonnières (basically lapel pins but with a real flower) are still a popular wedding option but if you are looking for something a little more understated but still eye-catching, then a lapel pin is a great choice! A flower lapel pin is a good example of this, and it can also be coordinated to match your tie choice. If a flower is not your thing, then a gold or silver lapel pin could be a better choice, or possibly even one with a design like a stag or a skull and crossbones. Whatever kind of you choose, the thing to remember with lapel pins is that they must be worn on the left hand side (are you noticing a trend here?!).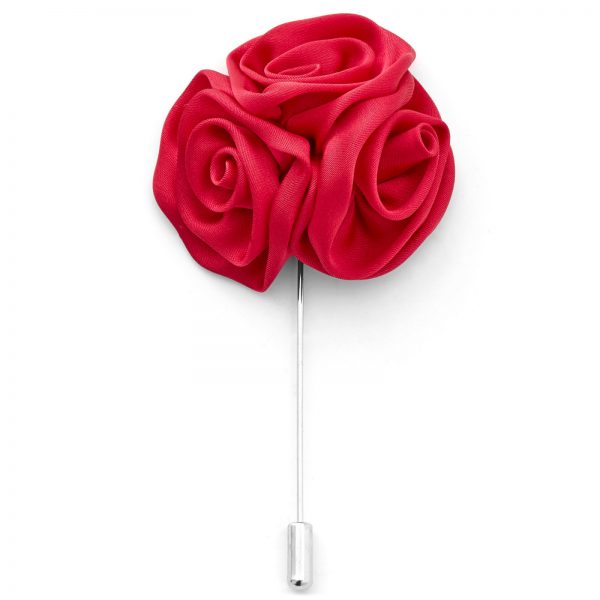 Cravat
To answer the question posed earlier, a cravat is a piece of material worn around your neck that is a nice alternative to either a tie or a bow tie. They come in two forms: day/Ascot and wedding. But seeing as you're reading this, you probably want to know about the latter! Quite different from the Victorian gentleman look with frills galore, the modern wedding cravat very much resembles a regular tie, but has a scrunched knot, and is wider than most regular ties. Again, you might want to take the plunge with a patterned cravat but of course, block colours are also suitable too.
For more inspiration and to browse our full range of wedding accessories and much more, head to www.trendhim.co.uk .
I hope you've enjoyed this foray into the fashion world – and found it useful. Any feedback will always be appreciated.