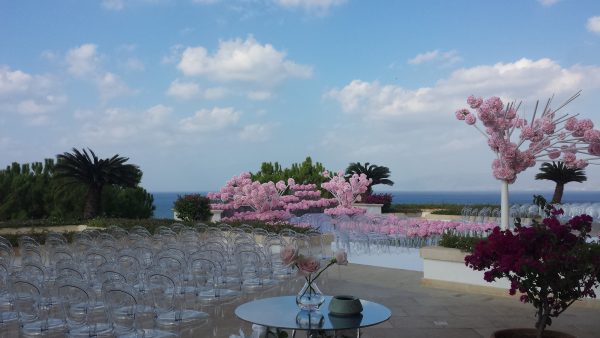 I'm often asked to talk about my favourite ceremony. Wow! I've conducted nearly three hundred in my nine or so years as a civil celebrant, so which to choose?
And why would it be my "favourite"? Because of the people involved, the venue, the ceremony itself, or a combination?
Even if we ignore the funerals, baby blessings and vow renewals, and stick to weddings, there's quite a choice!
I shall force myself to settle for three, so these might be them:
Lovely People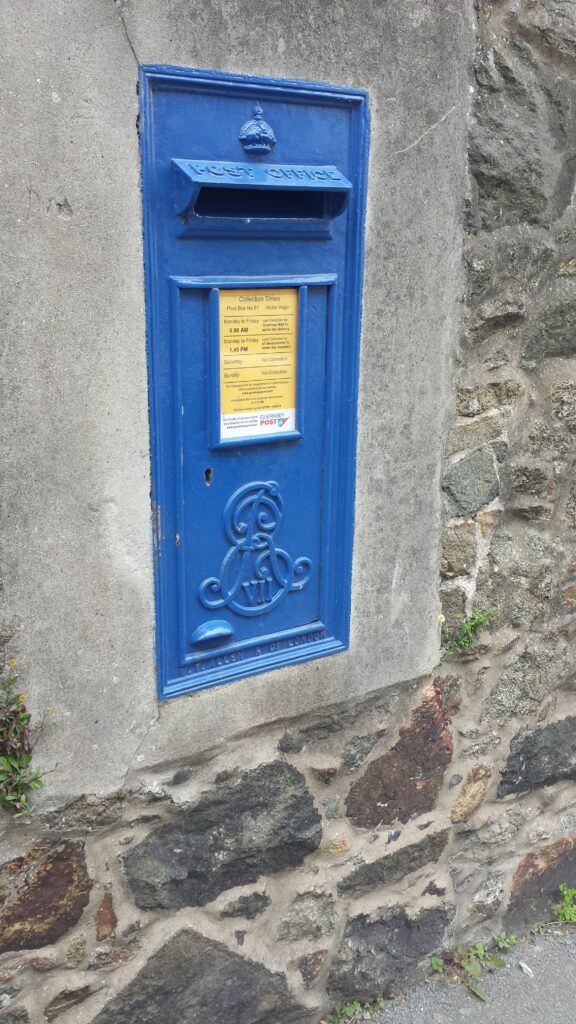 This category could encompass so many families, but I particularly enjoyed my rapport with a Guernsey family. They had to pay for board and lodging for me when I came over to officiate. That was standard: I had to stay two nights to accommodate a rehearsal and the wedding itself. What I didn't anticipate was the beautiful hotel they booked for me in the centre of St Peter Port. They even suggested a restaurant for me, which they paid for, and it certainly was not one of the cheapest!
The family treated me so well, wanting me to have positive memories of Guernsey, and they really succeeded. I wasn't "just a supplier".
But the icing on the cake came when I left.
Despite glorious sun in St Peter Port, dense fog greeted us at the airport, and all flights for the rest of the day were cancelled. Not the family's fault, but, when they found out we had had to stay at a hotel (a different, but still very acceptable, one) for another night, they reimbursed me fully.
Lovely Venue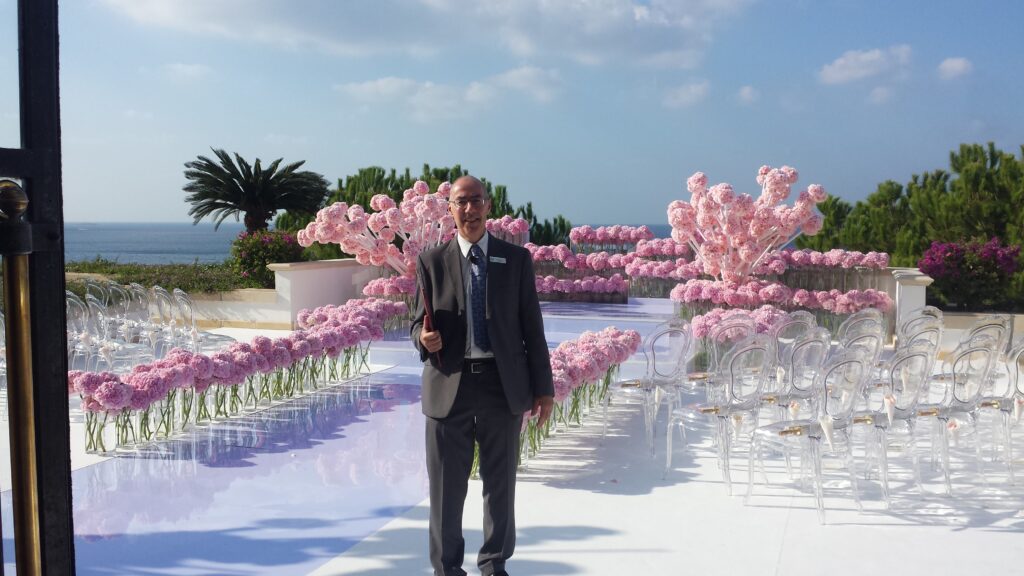 I've been so lucky to have officiated in some stunning country houses and hotels. Any of them deserve a mention, but I'm going to be disciplined and plump for one only.
Thanks to my knowledge of Russian, I was booked to conduct a ceremony in Cyprus (that sounds illogical, but it wasn't!). The couple took over a 5* hotel about 45 minutes' drive up from Paphos. The venue overlooked the ocean and the terrace was decorated with hundreds of pink flowers. Quite unforgettable!
Lovely Ceremony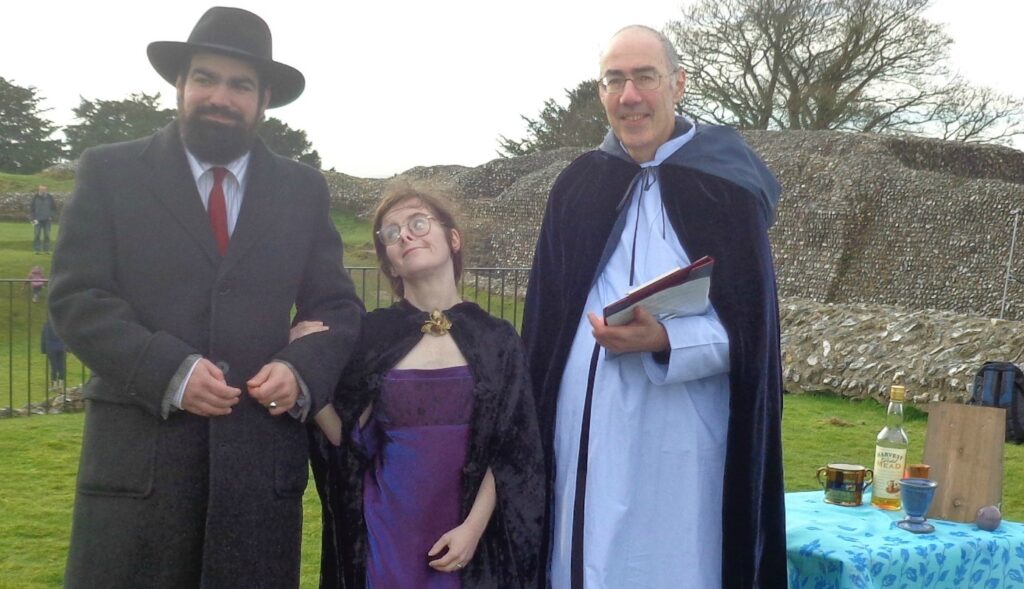 At the other end of the scale regarding budget, I experienced a really memorable ceremony one January. The couple arranged for me to set up (which I did an hour in advance) in the open air at Old Sarum. This is a very exposed Iron Age fort overlooking Salisbury.
The couple were to get legally married at the local Register Office before driving up for the bespoke ceremony. Unfortunately, traffic delayed them about 45 minutes.
Remember, this was January and I was in a spot with no shelter for what turned out to be a couple of hours, even before the ceremony started!
Somehow, despite local flooding and although it poured the night before and there was a thunderstorm later that afternoon, the weather held off for me and the wedding party.
The ceremony – already special – stood out because it was a half-Jew marrying a pagan, with elements from both religions being included (and explained by me!). I'll never forget the Unity Cup ritual, where, rather than drink a modest drop of wine, the groom virtually demolished the whole bottle on the spot!
I hope you've enjoyed joining me down memory lane (I certainly did!). If you want me to help you create some unforgettable memories, just have a word.