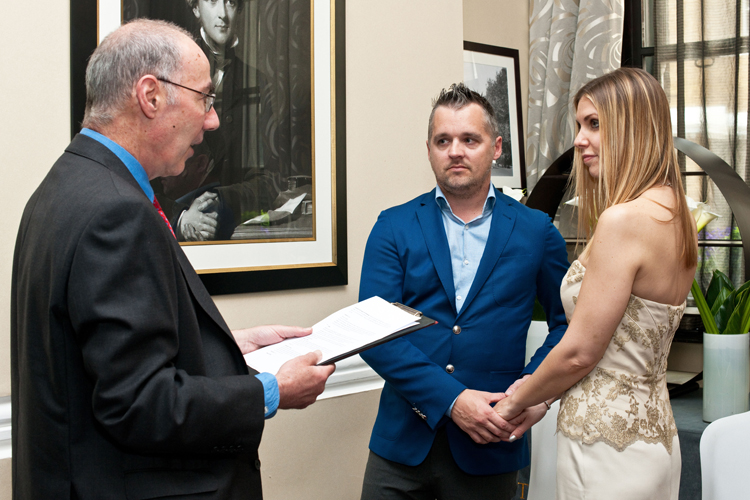 Last year micro-weddings were taking the world by storm. OK, there were quite a lot of them – and at the expense of more lavish or traditional events.
Of course, this was because of the peculiar conditions we were living under. Numbers had to be limited and social distancing was very much the thing. Moreover, this went on over a long period of time (and kept being extended unpredictably).
So nobody could commit to a traditional wedding because they couldn't book a firm date or guarantee suppliers or guests. Let alone know how socially distanced they would have to be on the day.
It made sense, therefore, that smaller occasions were arranged, which didn't depend so much on forward planning. These events were simpler, for the same reasons.
As I write, things are considerably less restricted and have been for some months now. In my experience, people are again looking at "traditional" weddings (bride in white, formal processions, receptions for large numbers, and the like). Many couples are only too delighted to be able to pursue this lovely course of action once more.
However, there are some advantages to micro-weddings. Outlay can often be reduced, especially if the guest list is pruned. The money saved can go towards a luxury that would otherwise not have been contemplated perhaps. (One example might be better champagne!)
A more modest occasion might suit more retiring couples, as there would be less pomp and fuss. It would be easier for them to feel relaxed, in most cases.
A micro-wedding allows a move away from tradition, and that may suit some people. The occasion can be more personalised. I have been personalising larger ceremonies for several years, but it can work well in these cases too.
Traditions that can be modified or even omitted could include the bride's father giving the bride away. Clothes can be less formal. The bride might not wear white, and may prefer a short dress – or even separates.
Venues can be less formal too, as cafes or bandstands can be used. Decoration still plays a big part, but quality can stand out at smaller-scale events. There can be personalisation for the guests too – perhaps their name can be inscribed on small gifts, for example.
Whatever the size of the occasion, make the ceremony yours.
Don't forget that a civil celebrant will add so much to your ceremony, whether it be a larger "traditional-style" event or a micro-wedding. Just contact Michael for a chance to find out how!