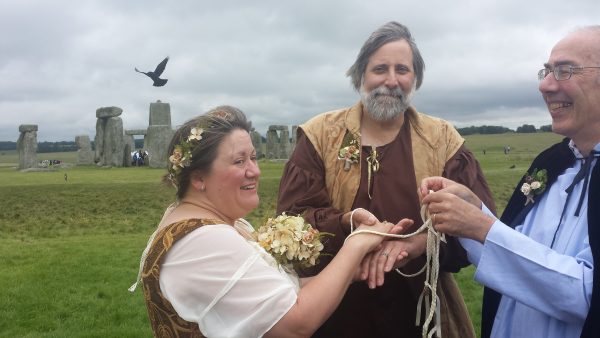 So you're not going down the church route for your wedding? Maybe you're not sure about holding your ceremony in a restaurant or hotel? There's good news! There are less traditional venues available, and they can be wonderful!
Whereas you might choose the Queen Mary II (if you have a large budget!) or The Shard, your back garden might lend itself perfectly to your event. You may prefer to hold the event up Mount Snowdon or in a local aquarium. The London Eye may beckon, or else the seashore. Perhaps a medieval barn. Maybe a foreign clime attracts …
I know of people who have celebrated a naturist wedding, held weddings underwater and even while abseiling down some monstrous crag. (Quite relieved that I didn't get to conduct those, actually!)
The world is potentially your oyster!
Advantages
Freedom to choose a place that means something special to you is a reason to go a little less traditional. You may also like the opportunity to select a venue that reflects your personalities. That could be a prehistoric site, a barn or a  battlefield for history buffs.
You will almost certainly be choosing premises that don't hold a licence for weddings. What that means is that you will have to go to the register office to get legally married first. You can go down together (make an appointment first!), in jeans, with two witnesses and get legally married a day or two – or even an hour or so – before the ceremony of your choice. Then you can really relax and enjoy your ceremony. You are secure in the knowledge that the legal bits have been dealt with, and now it's all about celebrating!
Disadvantages
Depending where you choose, you may have to organise most things yourself (or pay a wedding planner to do so). This may include arranging the catering and decorations, PA system, signage, entertainment. Then there's the celebrant, photographer, florist, and the like, which you'd expect wherever you hold your event.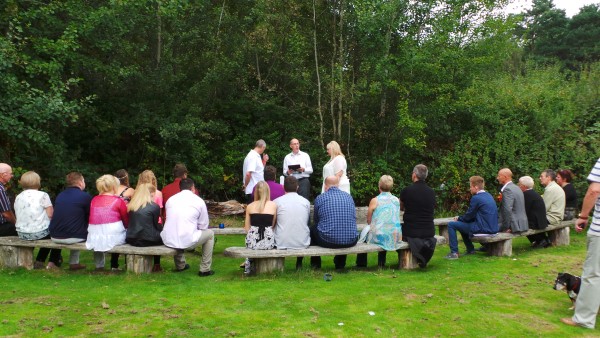 Outdoor ceremonies?
A lot of people like the idea of an outdoor venue. Yes, you have to take into account logistics and health and safety, but you can let yourself be bounded only by your imagination. Well, by practicality too.
You can select a place that really means something to you. For example, I have conducted ceremonies at Old Sarum (Iron Age castle), a canalside grove and at Stonehenge. The atmosphere was unique and made the event even more special, and that was where the couple absolutely wanted to be.
Things to consider
Don't forget to ask permission from the relevant landowner before you start organising things.
Weather is going to be a major unpredictable factor, especially in Britain!
Considerations should include:
availability of protection from the elements (sun, rain, cold and heat),
accessibility (mud, car parking, signage to the relevant area, distance to the reception and arrangements for getting there),
health and safety (no trailing wires),
seating (for, at least, disabled guests),
toilets,
PA system,
potential ambient noise,
warning/inviting neighbours, etc.
catering (including providing water on hot days).
So don't go rushing into this without thinking it through. There can be nothing more magical than a beautiful ceremony in the most wonderful setting – but are you sure you can achieve the results you want?
Given time and sensible planning, you really can achieve your goals. Just be aware that it will call for hard work.
However, the rewards may be so stunning …