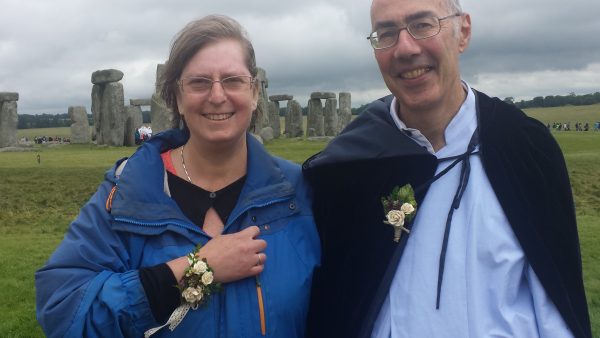 Experience and conversations at Wedding Fairs have taught me that a lot of people get engaged over the Christmas/New Year break. For them, it's a really happy time, and they tend to walk around on cloud nine, grinning ecstatically. (No idea what "cloud nine" actually refers to, but we all get the picture!)
Because most newly-engaged couples are in a state of unreality, it's hard for them to be practical. However, assuming they've told parents etc. and are sure they've made the right decision after the initial euphoria wears off, there's work to be done!
Decisions
Your main tasks (to begin with!) are as follows:
Settle on a date for the wedding
Agree a budget (this may well involve parents etc.)
Choose a venue
Decide on the type of ceremony you'll have
You may want to look at other things later, and such considerations will probably include booking registrars (if you won't be marrying in a CE church), investigating a celebrant, arranging the entertainment, also the catering, flowers, photographers, and possibly, a wedding planner. (Apologies to suppliers I may have omitted!)
You'll also have things like guest lists. invitations and, eventually, seating plans to look forward to!
The date
To secure the venue of your choice, you must expect to book at least a year in advance.
Bear in mind that a wedding will normally be cheaper if it is out of season. Winter is good (excluding Christmas, New Year's Eve and St Valentine's Day). Weekdays tend to be cheapest. Mornings or afternoons are normally more reasonable.
If you choose a Bank Holiday or holiday periods, people may be planning breaks, so get your invitations out early.
The budget
Clearly, this is down to you, but try and secure agreement for everything first and foremost. Negotiations may be tricky, and you don't want rifts. So be clear in your mind what really matters to you, and insist (only) on this. (Preferably, in a rational and pleasant way!)
Once things have been agreed, don't exceed limits!
The VenueAs soon as you have your budget, go along to venues that have been recommended or that you have researched. Take a pen and notebook with a list of questions, and find out exactly what the venue offers (and what is not included). But first and foremost, does the venue excite you? Do you really want to be married there?
The Ceremony
Obviously, there are different types of ceremony.
Full religious C of E ceremonies have their own rules and arrangements, and your Church can give you further information.
Otherwise, you will need to use registrars.
You have two choices:
Go with two witnesses (by arrangement) to the Register Office in advance, and get legally married; then you can go to the venue of your choice and have the ceremony of your choice! Normally, this will be conducted by a civil celebrant (who helps you put together a personalised ceremony).
Pay several hundred pounds extra to have the registrars come to your venue. Provided there are four solid walls, they will perform a 10-15-minute ceremony, which means you are legally married. This ceremony is totally non-religious and standard (ie one-size-fits-all). Following the legal bit, your civil celebrant can then conduct the personalised ceremony you have worked together to construct.
So have a chat with a civil celebrant and find out how it works. More importantly, together you can create a unique, tailor-made ceremony that will be memorable for you and your guests for a long time to come.
You could do worse than contact Michael (07931 538487 – celebrant@vowsthatwow.co.uk) and he will ensure you have a happy new(ish) year!