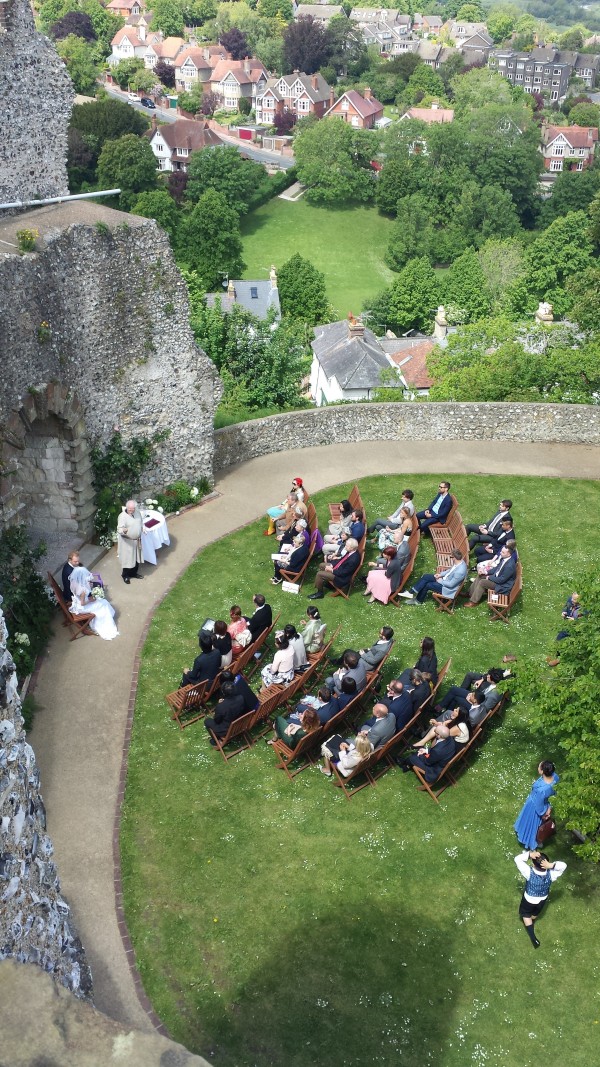 Getting a few things straight
Don't assume the ideal venue for your big event is just there for the taking. For a start, it may not be available on the day. And it might cost more than you anticipate.
So you may only be able to approximate to "ideal". Probably before anything else, you'll need to look at your budget.
I can't sort your finances out for you. You may well want a castle or The Ritz, but they won't come cheap. You may have to give up on a dream. (There may find wonderful substitutes, though, once you've done some research.)
So this article assumes that you accept budgetary limitations.
Ceremony and/or Reception
The other thing to get straight, from the start, is where you actually hold your wedding (or other) ceremony.
You may go from the church (say) to another venue (like a hotel) for the reception.
A lot of people prefer to keep the travel arrangements simple, or prefer a secular (or only part-religious) service. Licensed premises (licensed for weddings!) will tick both boxes. You can arrange for registrars to come and do the legal bits, and then glide seamlessly through to the next part. (That could be a civil celebrant- led personalised ceremony and/or canapes and drinks etc.)
The third possibility is potentially most exciting. You can have the ceremony exactly where you want it (your imagination can run riot!), provided you get permission, of course. So you go (by appointment) to your local Register Office with two witnesses and get legally married. Any time after that, you go up your mountain, visit Stonehenge, mooch by your favourite canal, come into your parents' back garden, or wherever, with your civil celebrant, and have the ceremony of your dreams.
Naturally, unless you hold this in a restaurant or hotel, you will still have to consider catering.
Choosing your Venue
Depending on your choices above, my venue suggestions would be based on personal recommendation, websites and Google to help you narrow down your search. Then, with your partner, arrange a visit, making sure you get shown round by the event planner.
Go and see a couple of possible of venues, and bear in mind that different weather conditions on the day(s) may unfairly influence your choice!
What you need to find out
Bring a list of questions with you, and write down the answers, in case you forget them later when you're comparing notes. Naturally, you want to know the cost, but also check exactly what you get, and do not get, for the price. You may have certain requirements (eg "Can I bring in a florist from outside?" or "Can you arrange kosher catering?") – don't be afraid to ask.
Parking, catering, decoration, disabled access, bar, toilets, PA system, signage, choice of rooms, setting up the entertainment, buffet or silver service are all issues you are likely to need to discuss. Will the wedding planner (or deputy) be available on the day itself? How much deposit is required, and when must the balance be settled?
If the planner seems adaptable and genuinely willing to put herself out, then that looks good. Do you like her, and would you feel confident working with her?
What is also paramount is your feel for the place. Does it excite you? Do you really want to go there? If you're lukewarm about the venue, then maybe you should look elsewhere.
If all this sounds like a lot to take in and get done, then bear in mind that you should be starting this process at least a year before the big day. Also consider that this is potentially the biggest day in your lives, and the venue can make or break it. It's not a choice to be made lightly.
I'm always willing to help and advise, so do have a chat with me about any of the issues this article may have raised.