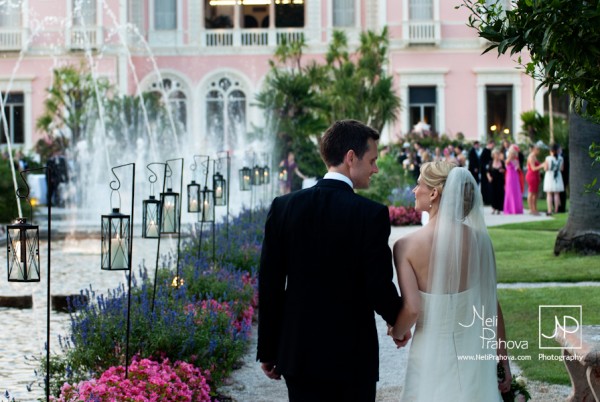 So your mind is on your approaching big day? The wedding ceremony is crucial (but you will be in safe hands with your civil celebrant).
However, once that part is over, what happens next?
Don't fret! If you have hired a toastmaster, they will advise you. As should your (or the venue's) Event Planner.  However, you've arrived at my blog and I can offer you a guide to put your mind at ease.
Arrival
You may form part of a receiving line to greet the guests. It will normally consist of the bride's parents (the hosts), the groom's parents, bride, groom and, if desired, attendants (in that order). (If it's a smaller reception, it might just be you.)
This can take quite a time, and it may be preferable to dispense with this – PROVIDED that you (and, possibly, your parents) circulate during the meal. Remember, everybody will want to congratulate you!
The Meal
At a sit-down reception, the bridal party occupy the top table. Traditionally, they should be (from left to right as viewed by the guests): chief bridesmaid, groom's father, bride's mother, groom & bride, bride's father, groom's mother and best man.
There ought to be a table-plan and/or place-cards for guests. Obviously, ensure there are enough chairs available for all!
Thank you

If it's not too formal, or a buffet, you and your new spouse will circulate, as I've suggested, briefly thanking guests for coming. You return to the table for the cake-cutting, speeches and toasts.
Cutting the cake
The bride places her hand over the groom's and together they cut the cake. (It may be worth cutting it in advance, if the icing is very hard!) Someone else will cut the cake up and distribute it to everybody. (You may want to send some pieces to absent friends, so reserve these.) You traditionally keep the top tier (for the christening of the first child).
Speeches and Toasts
Ideally, they will not be too long! Incidentally, I can offer some tips on presenting (please see my blog: https://vowsthatwow.co.uk/delivering-a-wedding-speech/) .
The bride's father will toast the couple; the groom replies on behalf of himself and the bride (thanking the bride's parents for the wedding, the guests for attending and for their presents and toasting the bridesmaids); the best man replies on behalf of the bridesmaids and reads out any messages from absent friends.
At the end
You normally leave first (announced by the best man).
Job done!!