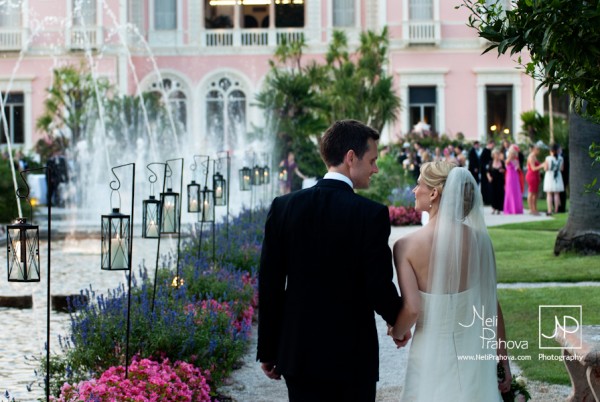 Getting married in a church is no longer de rigueur, of course. For those seeking alternatives, there are other routes to choose from.
The Registry Office
A registry office can be an option, especially for those who want a ceremony devoid of any religious content. And anybody not getting married in a C of E church, will need a certificate from a registrar to make the wedding legal.
Incidentally, it's normally fine to arrange for a Church blessing after the registry ceremony.
The 'wedding' ceremony is quite short and to the point (around 20 minutes long), but is not likely to be particularly memorable or special. But if that's all you want, then that's fine.
Note that you have to register at your local Registry Office a year before the event (although you can be married at another Registry Office). One of you must attend in person, and there is a fee to be paid.
For the certificate, two adult witnesses to the marriage will be required.
Civil Partnerships
A same-sex couple can register in a registry office (or approved premises) as civil partners. Notice has to be given, and this will be publicized for 15 days, after which the event can take place. (The period of validity for the notice is one year.)
Licensed venues
Choosing the location for your marriage is becoming increasingly popular. If you use a licensed venue, you will still need two registrars present at the ceremony (to be booked up to 12 months before the day).
Don't forget to  book the venue well in advance too.
'European style' weddings
If you want to use an unlicensed venue (and that can include the sea shore, a mountain top, a palace, or wherever your imagination takes you – but do seek the landowner's permission first!), that's OK. You can go to the registry office in your jeans with two witnesses in the morning, say, and have the legal side taken care of. You don't even need to exchange rings there.
Then in the afternoon, or a day or two later, you can relax and enjoy your unique ceremony along with your guests.
A unique ceremony
Nowadays, a (non-legal) wedding ceremony, whether for a straight or a gay couple, may be conducted by a civil celebrant, who will also help you write the whole service. You have freedom of wording, music, poems, rituals or, possibly, theme, and your celebrant will be with you to advise and make suggestions, so that the day is absolutely tailor-made for you.
Celebrants of various sorts can be found. Humanists will not have any religious content at all in their ceremonies. Others will allow you as much or as little as you want. The Interfaith Foundation can help. Organisations like the ARC or FOIC can help too and can direct you to a local civil celebrant.
As a FOIC member, I would be happy to answer any questions you may have.
Michael Gordon can help prepare and conduct a tailor-made civil ceremony in or around London or, indeed, in Europe.