I don't suppose it takes much crystal-ball-gazing to guess that your next celebration is your birthday!
Happy Birthday!
If it is, how do you plan to mark the occasion? Off down the pub? Throw a party? A special outing? A restaurant meal out together with family or friends, or both?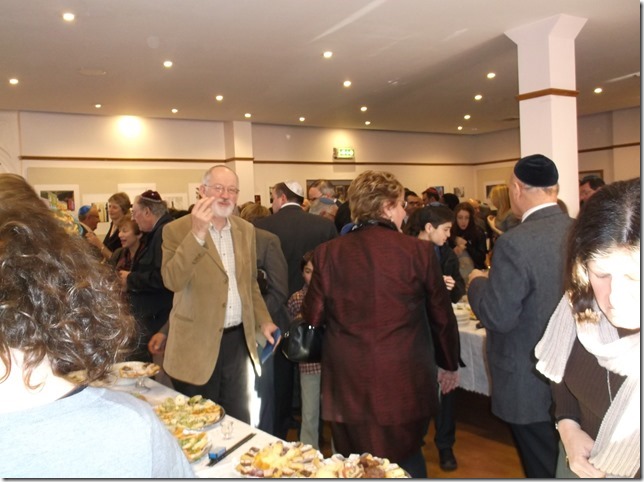 What if it's a "big" birthday, though?  Ever thought of adding an extra dimension to the affair? (And if it's not your birthday and you're having a peek out of curiosity, you may consider adapting the following and organising this as a surprise!).
If you've decided on an event with guests, then why not book a civil celebrant? With your input, he can come up with the right words, maybe a blessing (which may or may not be religious) and perhaps a short summary of your life and achievements. It need last 5-10 minutes only, and could end, say, with a toast being proposed. It would be something very special and memorable.
Note that if you are organising this at a restaurant or hotel, you need to check practicalities (especially if you're sharing the room with the public!).
Happy Anniversary!
Anniversary celebrations are catching on these days. There are lots of reasons to have these. Just a few examples would be:
to mark an anniversary ending in -5 or -0
to renew vows (because circumstances may have changed)
to announce to the world that you've successfully come through a difficult period
Whatever the reason, your celebrant can help you mark the occasion in a way that reflects your personalities. The ceremony may last 10-25 minutes (or whatever you choose), and can include religious components, if you want these, also music, readings (secular or otherwise), reciting of vows (new or old) and rituals (such as both of you lighting a Unity Candle – even in conjunction with your children).
So whether someone is planning a surprise or whether you're choosing this for yourself, your civil celebrant can work with you to create a tailor-made ceremony of your dreams, and will conduct it for you memorably and professionally.
So how about a ceremony that is personal and maybe a little bit unconventional?