Most people think that they can only get married in a religious building like a church or at a register office. More enlightened people may know that they can choose licensed buildings (usually certain hotels or restaurants) too. However, there are other options, if you're looking for a unique wedding venue.
The legal bit
If you are going for an unlicensed venue, you need to be aware that you still have to cover the legal part of the ceremony by marrying in a register office. You don't need to make a big thing of this part of the ceremony. Just make an appointment and show up with two witnesses. Then you can head off to the venue of your dreams.
If you're using a licensed building, then the registrars will come along conduct their ceremony.
Alternative venues
The world is almost literally your oyster when it comes to choosing your venue. Of course, you must expect to pay for it, so doing your homework is essential. That applies to outdoor locations too. Don't forget that someone somewhere owns the land you will want to use, so, at the very least, ensure you ask permission first.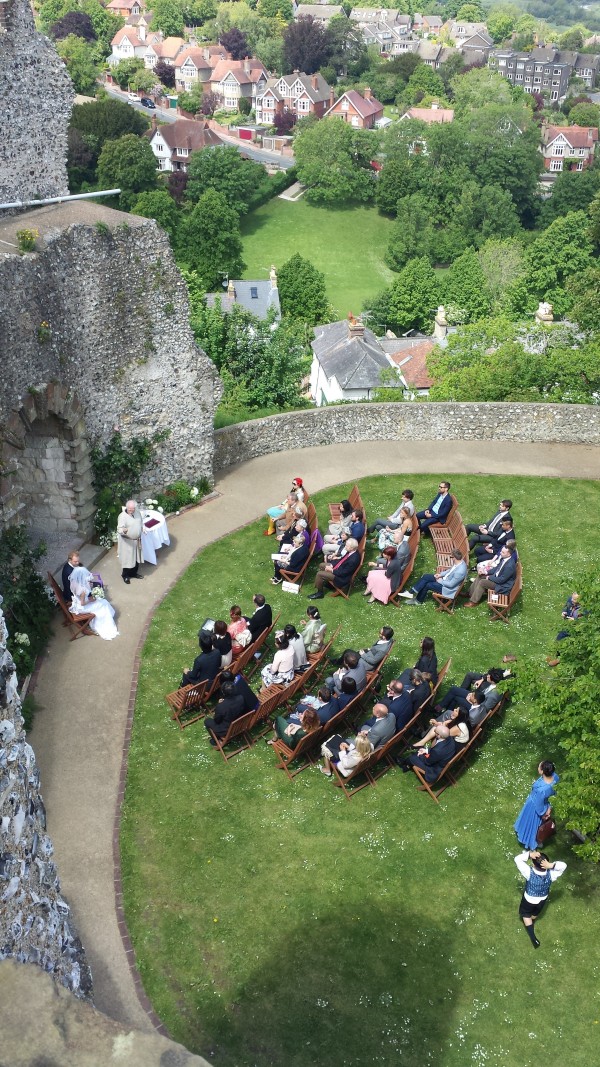 A few choices
A couple of places where I have officiated (and I'm not including lovely places like the Royal Box at Epsom racecourse) are Old Sarum (an Iron Age fort overlooking Salisbury) and in a secluded grove at a Canal Boat centre. They were very special. (I am also hoping for the Shard in London!)
Obviously, there's no way I can give an exhaustive list of venues you might not have thought of (or anything approximating to one). However, I thought it might be helpful if I suggested twenty different places you could consider. Here goes!
1. An art gallery
2. An alpaca farm
3. A supermarket (really! It's been done!)
4. A castle or stately home
5. A mountain top
6. A ferry or boat
7. A desert/forest/bridge
8. A tent/yurt/marquee
9. A lakeside
10. A hot-air balloon
11. A cliff-top (with great care!)
12. On a glacier/by a snowdrift
13. A bowling alley (yes, it's feasible)
14. A field
15. A beach
16. A museum
17. A canal boat
18. Botanical gardens
19. A lighthouse
20. A zoo.
Hopefully, these suggestions will give you something to think about, when you look for your unique wedding venue (and wedding).
And they are all venues I'd be more than happy to attend if you invite me to conduct your bespoke ceremony!