Divorce is not necessarily the only cause of a marriage break-up. One other I could name is death. But whatever the reason for the break-up, it can be difficult to gee oneself up for a second wedding.
Certainly, many people who remarry choose to go for a smaller affair than the first.
One big 'plus'
A huge advantage about a second wedding is that it can be fun!
There is no reason now why there should be the stress of family pressure. Your second marriage is exclusively about you. You are mature, consenting adults – maybe with your own children and homes. This ceremony is all about your commitment to each other (although sharing the celebrations with others is very much a part of it too).
The good news is, then, that you don't have to follow other people's rules. You can do what you want.
That means that clothing, guests, venue, celebrant, reception are all up to you.
Clothing
There is no obligation to wear – or avoid – any particular clothing. If a second-time bride wants to wear white, why shouldn't she? (Even if she wore it the first time around.) A full-length gown is lovely, but why not a shorter dress in a different colour or colours? Formal or informal? It's down to you.
Guests
It is almost unthinkable, but you can actually invite only the people you want. You can have a huge affair or fly off somewhere with just a couple of friends. You might have a small reception for closest family and friends. There is no need to break the bank, if you do not want to.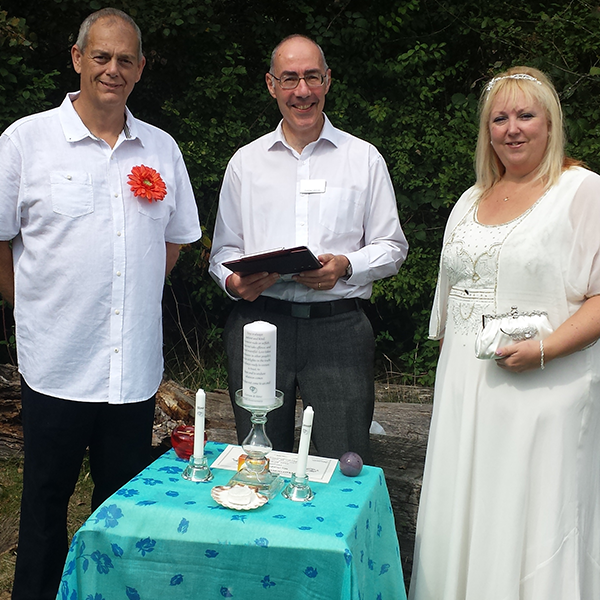 Ceremony
If you want a creative, personalised ceremony, then have a chat to a Civil Celebrant. You will get good ideas and will be able to put together a ceremony that reflects your personality and will be really special.
There's plenty of information at https://vowsthatwow.co.uk/civil-weddings/.
Venue
Depending on your religion's take on remarriage, the religious option may be for you; you may want only a quiet (if uninspiring) register office wedding.
Many people these days choose a hotel or restaurant, but there's nothing to stop you using a back garden, museum, hot-air balloon or wherever your imagination takes you. (Do get permission first!)
It can be a casual affair or as formal as you choose. But remember: whatever you go for, the wedding will need to be legally recognised, of course.
Reception
Again, the scale and budget of the affair will dictate what sort of reception you will choose. You might like to read my comments on receptions in a recent blog:http://wp.me/p5qOOT-w7 .
Wedding gifts
You can come up with a wedding list, but you may – especially if you are combining two homes – already have virtually everything you need. You can, however, invite guests to contribute money to a charity of your choice.
I hope these suggestions will be useful to you – whichever number marriage you are embarking on! You will learn from any past mistakes and enjoy precisely the wedding that you want. Good luck with it!