As a civil celebrant, I obviously have to work alongside a photographer or videographer a lot. My experience of them has (so far!) only been positive. They have been helpful and obliging, and produce some beautiful work.
When I go networking, as I often do, there seems almost always to be at least one photographer in the room. I quite often have a 1-2-1 with them, but the question remains for me and certainly for the bride-to-be, "How do you choose the right one?"
A quick answer might be to look at their portfolio on their website and even try and get testimonials. However, what works for one person may not suit you. A face-to-face meeting will give you a feel for them (after all, you will need to co-operate with them) and enable you to ask important questions.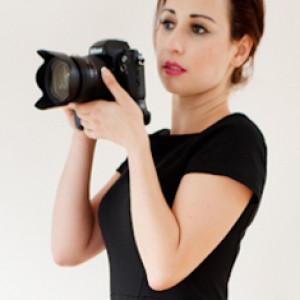 source: neliprahova.com
Things to look for
Experience
You will want an experienced photographer. However, if they are very busy, there is the risk that they may be jaded or that they may have to hire somebody else to do the job for them. Meeting them face-to-face may suggest whether or not they are passionate and will 'go the extra mile'. If they hire an associate, it is not necessarily a bad thing at all. However, you won't easily be able to strike up a working relationship with someone you meet for the first time on what is already a potentially stressful day. Nor will it be easy to gain redress in the worst-case scenario.
Cost
A difficult one, as nobody wants to pay over the odds. Remember, cheapest may not be the best – you do often get just what you pay for. Again, a personal reference from a previous customer may be the decider.
Testimonials
I have already suggested how important this is. However, if the venue recommends a photographer, they may have a financial reason for doing so. Be wary. If you can speak directly to clients or, at least, double-check references, you will be reducing the odds of being disappointed later.
Using a Professional
I have no doubt whatever that it is worth investing in a professional photographer for such an important ceremony. A friend or relative may be able to take some lovely shots, but the professional should get the best out of people and find that unique and winning angle. (And your friend may not really want to be 'working' on such a day, even if they have offered.) There's also the probability that the professional will have a back-up, if things go wrong mechanically.
So such a lot to consider for that big day.
I hope this has helped.
 Featured image source: dreamstime.com