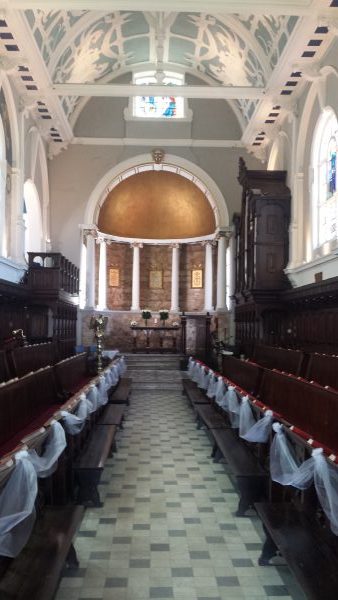 Your wedding ought to be the biggest day of your life. It won't come to pass without stress. That's natural.
You may be arranging a really big do. There are so many things to organise both for the ceremony and the reception.
It's important that everything runs smoothly. You'd love your guests to enjoy and look back at the occasion favourably. You'd like to look your best throughout. You want the day to go smoothly and memorably. You should be able to relax and enjoy the whole event.
That's quite a lot of expectations. Of course, to fulfil that puts stress on you.
A bit of stress is not a bad thing, though. Adrenaline will help you function well.
Major stress is another thing, and will spoil your enjoyment (and possibly that of others too).
So how do you minimise stress?
Attitude and preparation are both key.
Attitude
Of course, absolutely anything can go wrong. I have seen a number of unexpected mishaps in my time (though not as many as one might expect!). If you so choose, you can focus on these and worry yourself stupid.
However, you can take a positive attitude and focus on the things that might go well! The right mind-set will take the pressure off those helping you create the event. It will also make life that bit more enjoyable for you (and for those around you).
Accept that things do go wrong. These problems may be minor (and often go unnoticed) and will be easily forgiven. And, especially if you work with professionals, your team may be able to resolve them quickly and painlessly.
Moreover, it often works out that the more you obsess over imagined issues, the more they materialise in reality.
Preparation
If you do everything yourself (or with the help of some relatives/friends), then something may well get overlooked or done inefficiently. More than that, if you are the sole responsible person, then you're bound to be worrying about slip-ups and the like.
If you surround yourself with professionals, they will know what needs doing (to prevent issues) and can take action, if something does go amiss.
Moreover, the earlier (within reason!) you get your act together, the better. Your suppliers will have time to source what they need and can do a better job.
Although a do-it-yourself event is cheaper and potentially satisfying, there is one vital element you will necessarily be missing: peace of mind. That should not be under-estimated. It can make the difference between enjoyment and complete frustration. Hopefully, you'll only be doing this once!
Peace of mind will be much more of a given, if you entrust the organisation to professionals.
For a professional take on your ceremony, please have a chat with me.