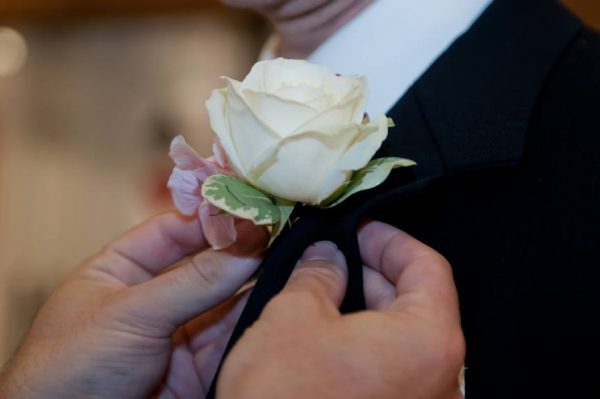 As a civil celebrant, I come across some wonderful professionals, and I'm extremely fortunate to have enlisted the help of Event Planners, Mish & Katy of KP Events, who have written a marvellous article about controlling your wedding costs. Something that affects us all! There's so much useful information here that I'm dividing the piece up. That means you'll have to come back next week!
Enjoy.
IS THE COST OF YOUR WEDDING SPIRALLING OUT OF CONTROL?
Here's some advice on where and where not to compromise.
So we're all agreed … low key, nothing fancy, just an intimate celebration with close family …
Until … "Darling, you know my Mum's rellies in LA – that weird family with 6 kids … we can't not invite them. I know they're not close, but they are 1st cousins after all …" or …
"You know, it's going to have to be proper über-kosher. I know we're not into all that, but we just can't make assumptions about all our guests." or …
"I know it was stupid but I promised your niece she could have a frilly pink bridesmaid's dress with ruby sequins … I just can't let her down. I know, I know – it means we have to get all five of them matching dresses …"
Familiar? Of course it is – that's just the way it always pans out!
But is there a way to prevent it? Is it actually possible to stop the whole thing from spiralling totally out of control and ending up with a bill of stratospheric proportions?
The answer is yes … to an extent. After many years in the business we might not be able to solve the extended overseas family issue but we're confident we know where to compromise and where not – in order to ensure your event is everything and more without having to spend everything and more!
Here are 10 elements of your wedding spend in which savings can undoubtedly be made … Food, music (band or DJ) and photography are what we call The Untouchables. Great food and real musical entertainment are absolutely key to the day's success, and fabulous images are what will provide the memories for years to come. There is no middle-ground here – you simply have to get these three aspects right, so cutting corners can prove disastrous. Despite that, even here you'll find some room for manoeuvre.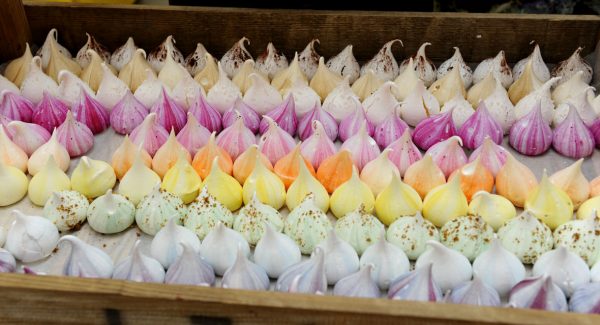 Food
Food is (and should be) your biggest spend and you should be as generous as you possibly can with this element of your budget. Get it right and your guests are more than half-way to having a great time; get it wrong and you'll be hard pushed to salvage the situation. There are, however, many ways of holding back the reins without skimping on quality and quantity.
If you don't have to have supervised, but the majority of your guests are kosher, then a caterer using kosher ingredients is a cheaper and perfectly acceptable option. By eliminating kosher meat altogether and sticking to fish and vegetarian options, you can bring the menu cost down further, while a good caterer will still be able to produce an exciting and creative menu within those parameters. If you only have a handful of strict kosher guests, and a non-kosher majority, then you could just buy in supervised kosher meals for them, while opening up more options for the majority of guests. That would almost certainly prove cheaper than the fully kosher-catered option for the entire party.
The buffet vs sit-down comparison is always worth a visit, though a buffet may not always work out cheaper. Although the staffing costs are considerably less than silver service, the preparation is usually more labour intensive.
Do investigate the options however as there will usually be a price differential as well as a more fundamental difference in relation to the style and atmosphere of your event.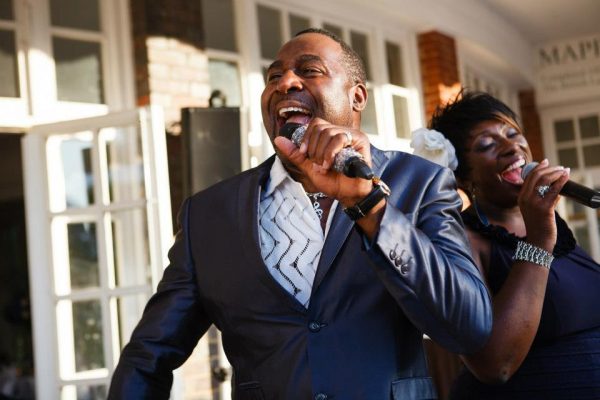 Music (band or DJ)
Unlike most other events that have "sideshow" entertainment, wedding entertainment is usually fully focussed on the music. As a consequence it needs to be good. Lacklustre function bands and DJs who manage to clear the dance floor are big no-nos. While live music always has the potential to really enhance the atmosphere of an event, it isn't a cheap option. A top tried and tested band will often come with a top tried and tested price tag. You generally get what you pay for, but there are ways of cutting your cloth to suit.
A very effective compromise is what's called the Live DJ – a set up in which you have a DJ accompanied by 2 or 3 instrumentalists – sax and percussion usually work well. Another option is to find a couple of great singers who can sing to track. That way you're paying fees to 2 or 3 musicians rather than a full band which could amount of 8 or 9 people plus significant production costs.
Photographer
If you get the food and music right, you've ostensibly got an event. If you get the photographer right, you've got memories. If you get the partner right, you've got a marriage! While we can't help you with the choice of partner, we can help with the rest. And a good photographer – who understands what you as a couple are all about – is critical. There's a thing with wedding photos – you can't re-take them if they're bad !
Do your research on photographers as the price range can be enormous and don't be tempted to buy into packages of services and products that you don't necessarily need or want. Some will charge a lot in return for a beautiful gilt-edged coffee table book along with a DVD slideshow of your images set to schmaltzy music. If that's what you want (perhaps as a gift for your future in-laws) then great, but if it's not what you're into, don't get sucked in.
We work with several photographers, some of whom do provide the full 'platinum service', while others simply produce great reportage style imagery that they pass onto their clients simply edited but essentially raw, so you can do whatever you want in terms of printing. Nowadays there are plenty of internet-based photo printing companies that can produce quality prints at hugely competitive rates. The proviso of course is that the original images are professional high resolution files – so by all means take over the printing but don't leave the actual photography to a friend even if he or she did win the Amateur Photographer of the Month competition back in May. As already mentioned, you need to be careful when tinkering with the above trio of "untouchables". However, with the remaining elements of your budget there are plenty of ways of keeping things in check without begrudgingly having to accept an unwanted compromise option.
There will be more next time, as promised, but if you can't wait,  please conatct Mish or Kati on 020 8883 7411 www.kpevents.co.uk | www.facebook.com/kpeventslondon