There's a lack of clarity, as I write, about how ceremonies can be marked. No more than 30 attendees seems clear. Social distancing, more or less so. Who knows if we will ever be able to get back to those pre-Coronavirus days? Maybe some of those weddings weren't perfect, but they were unrestricted, and we'd give a lot to have that again!
As pubs have recently been allowed to re-open, maybe my readers are in the mood for happier thoughts! So perhaps you'll allow me to reminisce about highlights of a few of the 'old style' events I have conducted.
The venue can make quite a difference, and the weather certainly does. When the two combine, the results can be spectacular! I was lucky enough to marry Jo and Jimmy at Oxon Hoath, on a beautiful hilltop location near Tonbridge (below). The couple had booked the place for themselves and guests had a free run of the lovely house and grounds. The sun shone gloriously and, although we were a bit hot, cold drinks were plentiful.
A truly joyous occasion.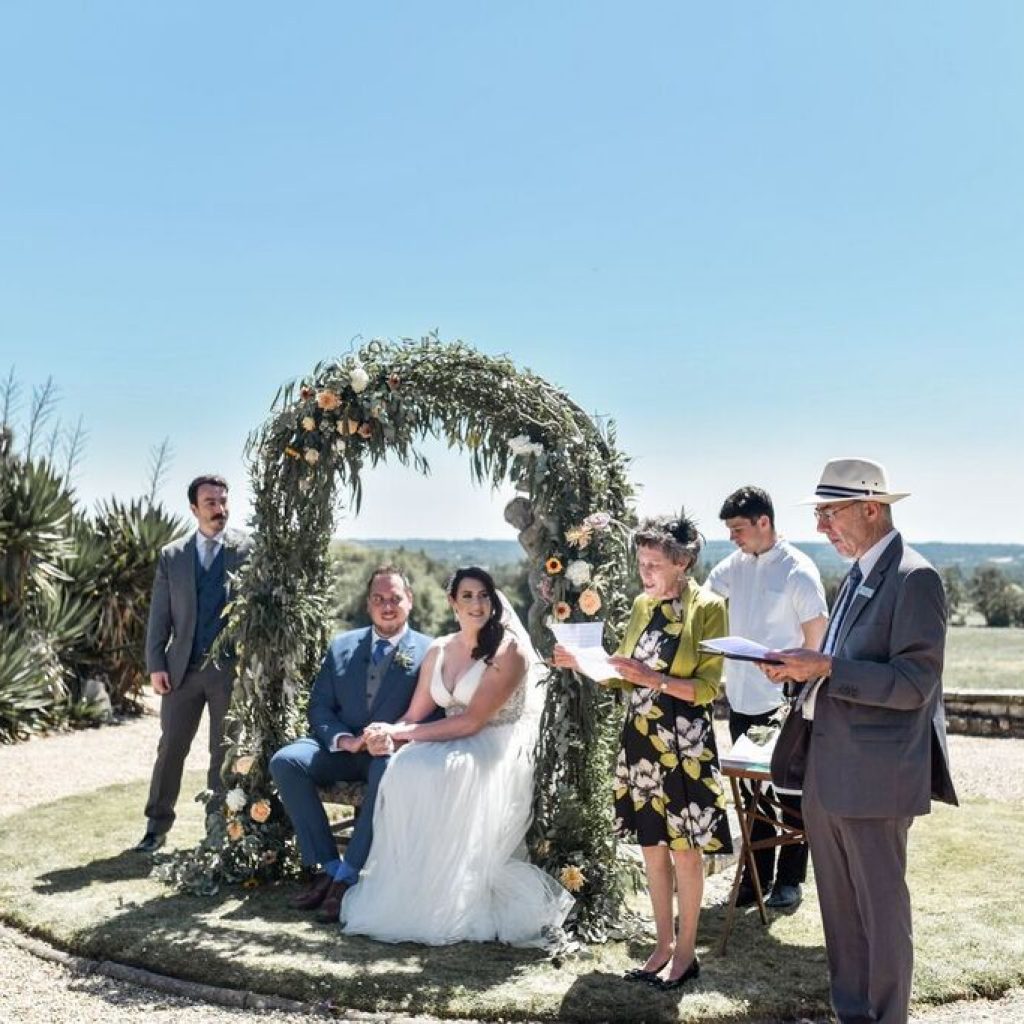 Probably the most stunning location was Brett and Yana's wedding in Cyprus. They took over a 5-star hotel overlooking the sea, and absolutely decked the terrace where the wedding would take place with flowers. Unforgettable!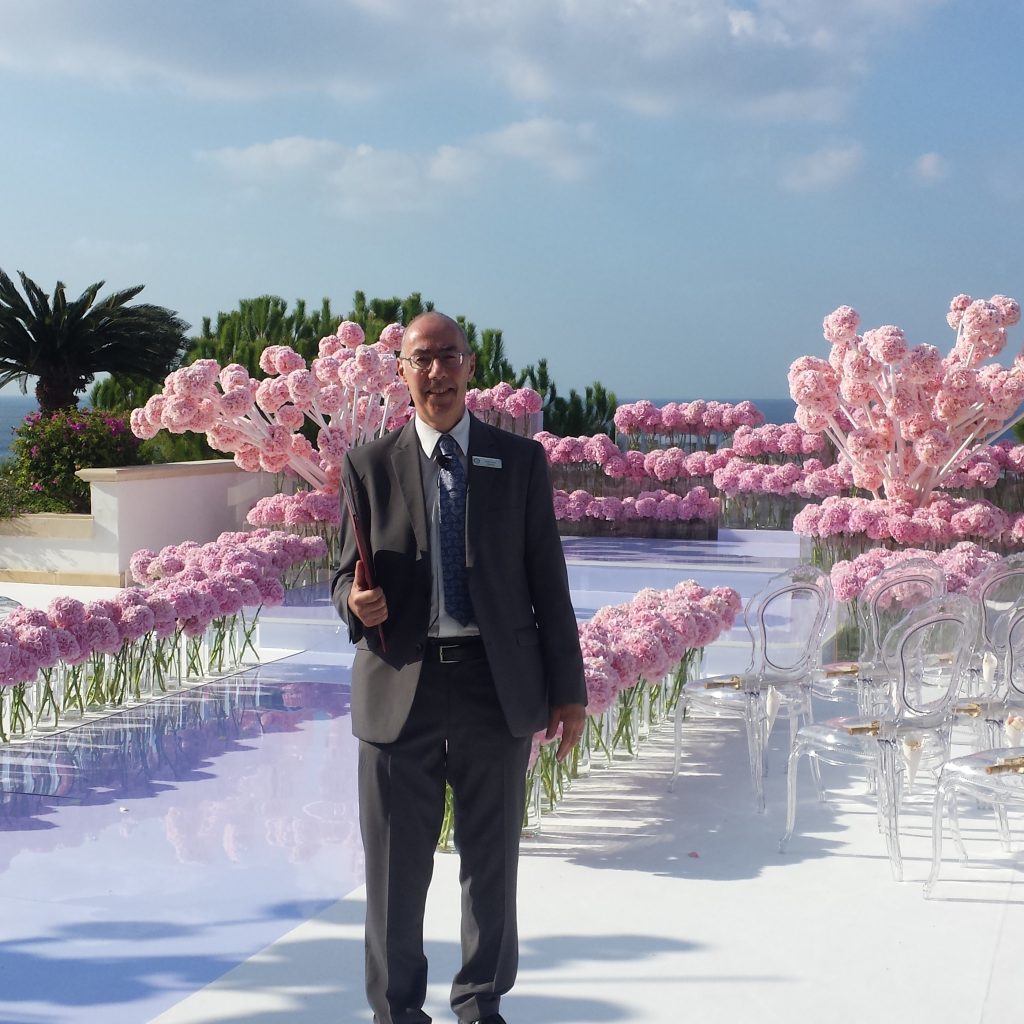 One of my most wacky ceremonies was a mixed-faith wedding on an Iron Age fort (Old Sarum) overlooking Salisbury. Considering that January was one of the wettest on record, we got away with it very lightly! As for the service, we combined pagan and Jewish elements, and it was a really special day!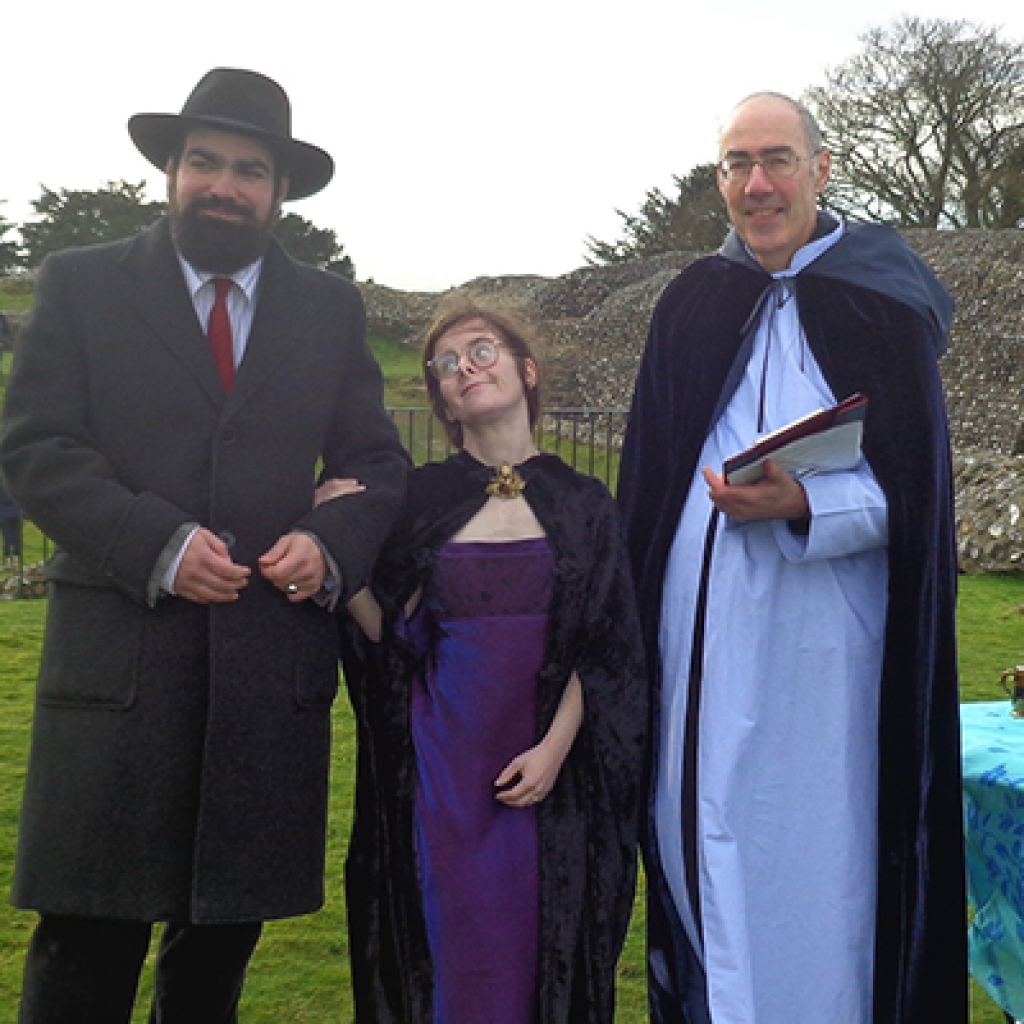 Finally – and I am doing an injustice to many others by omitting them! – imagine sitting in formal gardens of Hedsor House in warm sunshine. You are facing the house, which is above you on a hill (see below).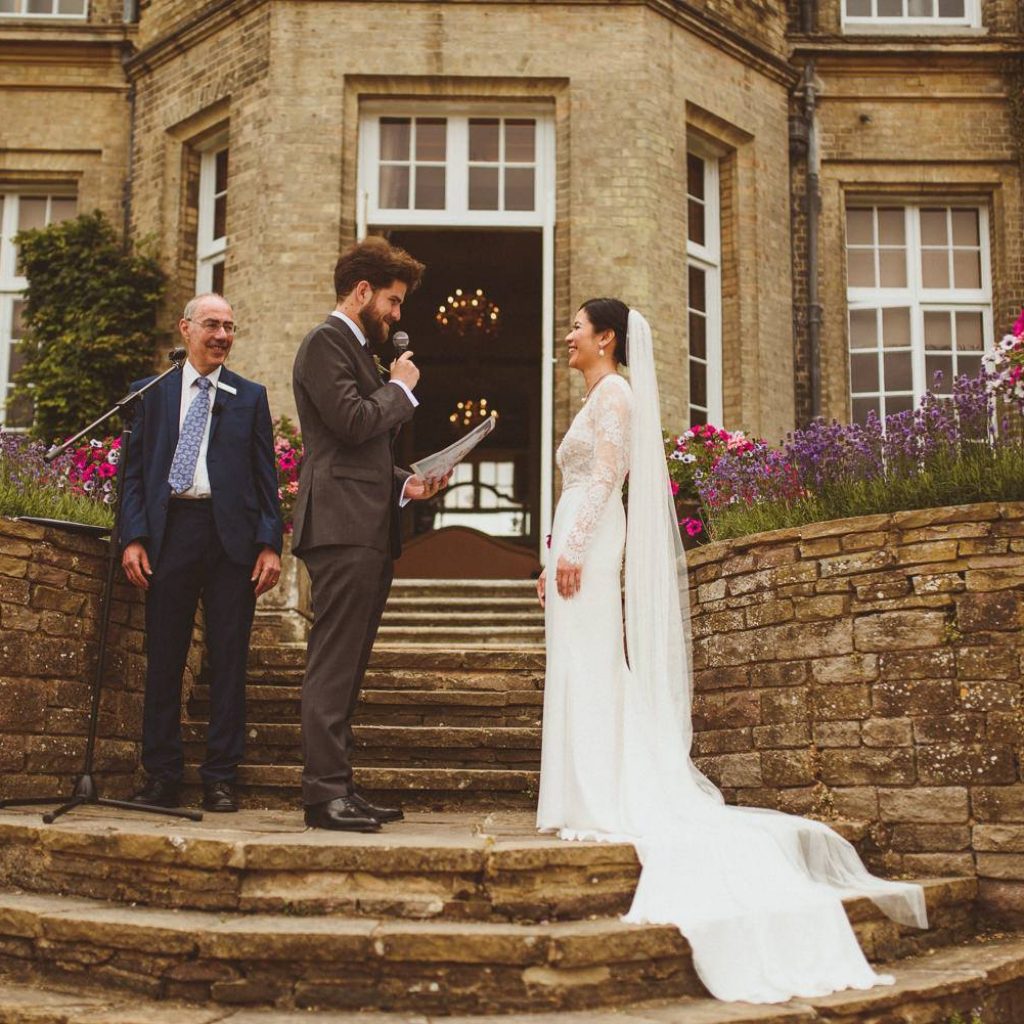 It gets to the part of the service when the rings are to be exchanged. All of a sudden, the celebrant gives Sam, the bride, a leather glove to put on. Sam holds her arm out – and along flies a barn owl carrying the rings!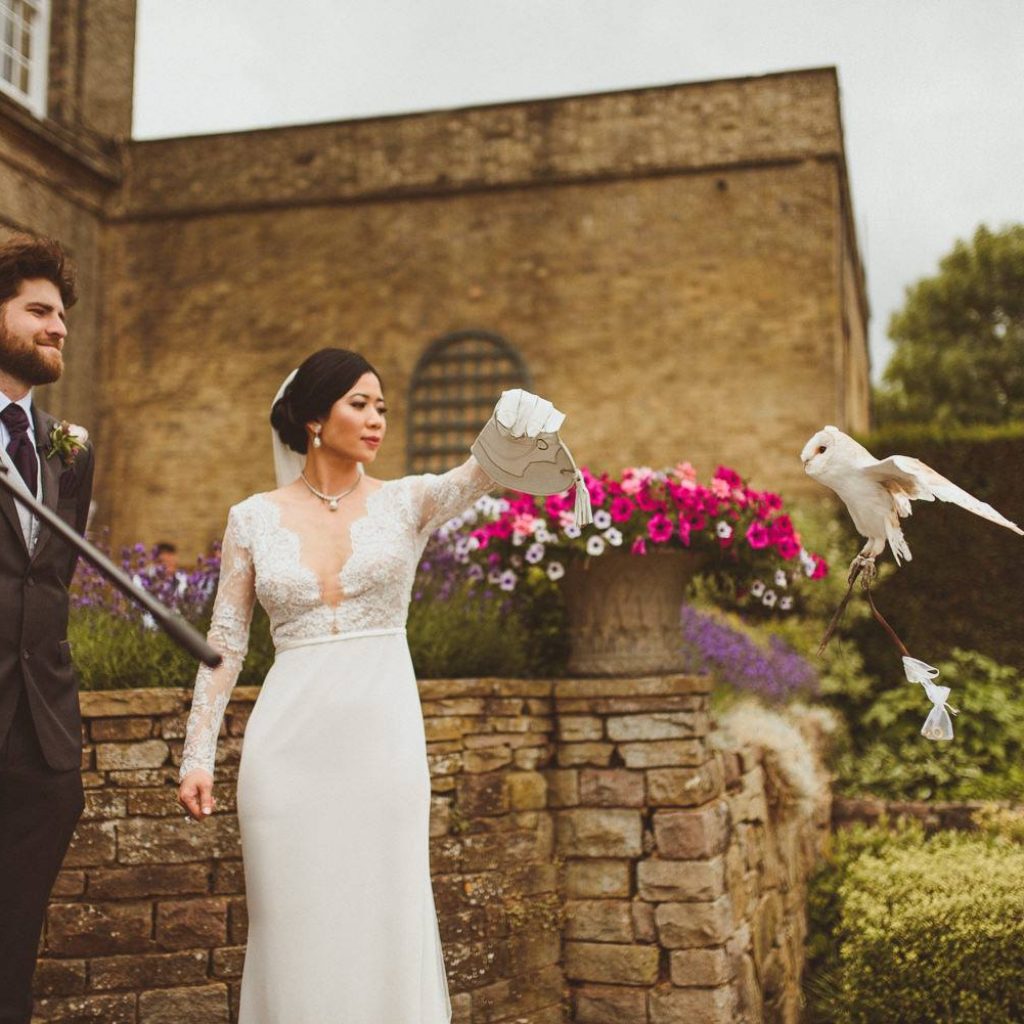 Fortunately, Dusk, the owl, knows her role and is happy to carry it out – especially with the reward of a piece of chicken awaiting her!
Well, I hope you enjoyed travelling back with me to another era! Who knows whether such memories will be possible again, but I'm sure there'll be many other great ones still to come.
To start the process of creating new ceremony memories, please have a chat with me.
Hedsor House photos: Matt Penberthy