I'm delighted to put my feet up this week, and invite this contribution from a wedding expert, all the way from down under! Enjoy!
The Bottom Line
So, you've finally picked up the courage to pop the question, plan out a grand proposal and now the big fat wedding awaits. It all seems like a daydream until you get down to planning the actual ceremony. That is when things start going downhill. The legalities for the service, many bills and piling expenses are nightmarish. Lucky for you, I have some cheap and practical shopping tips for wedding apparel to make life easier.
A happy bride is the prettiest. However, a trip to the nearest wedding store is enough to send your spirits plummeting. Have you checked the recent wedding wear collection? The prices for wedding dresses and accessories are hitting the roof!
It is no hidden fact that weddings are expensive. Everything from hiring a civil celebrant to catering, venue décor and the numerous shopping trips takes time. It can be quite a taxing experience for the couple. And as D-day comes closer, the pressure piles on. The trick is to prioritise. Cut down on the unnecessary elements, focus on the critical tasks and refrain from splurging.
That sounds like a bummer. It is your special day after all. The least you deserve is a wedding dress that doesn't cost you an arm and a leg. Well, there are some gorgeous wedding dresses and gowns out there that don't necessarily burn a hole in your pocket.
So ladies, if you are looking for a stunning wedding dress that is affordable and appealing, then these are some tips you can follow.
Purchase Second-hand Gowns
This might not sound like a palatable idea to most people but think practically for a second. You'll probably wear your wedding suits and gowns once and then pack them for good. What's the use of spending a fortune on a dress that is fated to be stacked away?
Wouldn't it be better if you get a second-hand dress, equally stunning and comfortable, for half the price? Second-hand gowns are available on online classifieds and even rental stores. You can purchase a dress, rent it online or borrow a dress from a close friend.
You can even check out the sample gowns displayed on the wedding boutiques. These samples are delicate and worn but once or twice. You can get these dresses cheaper off the mannequin, rather than ordering a fresh piece.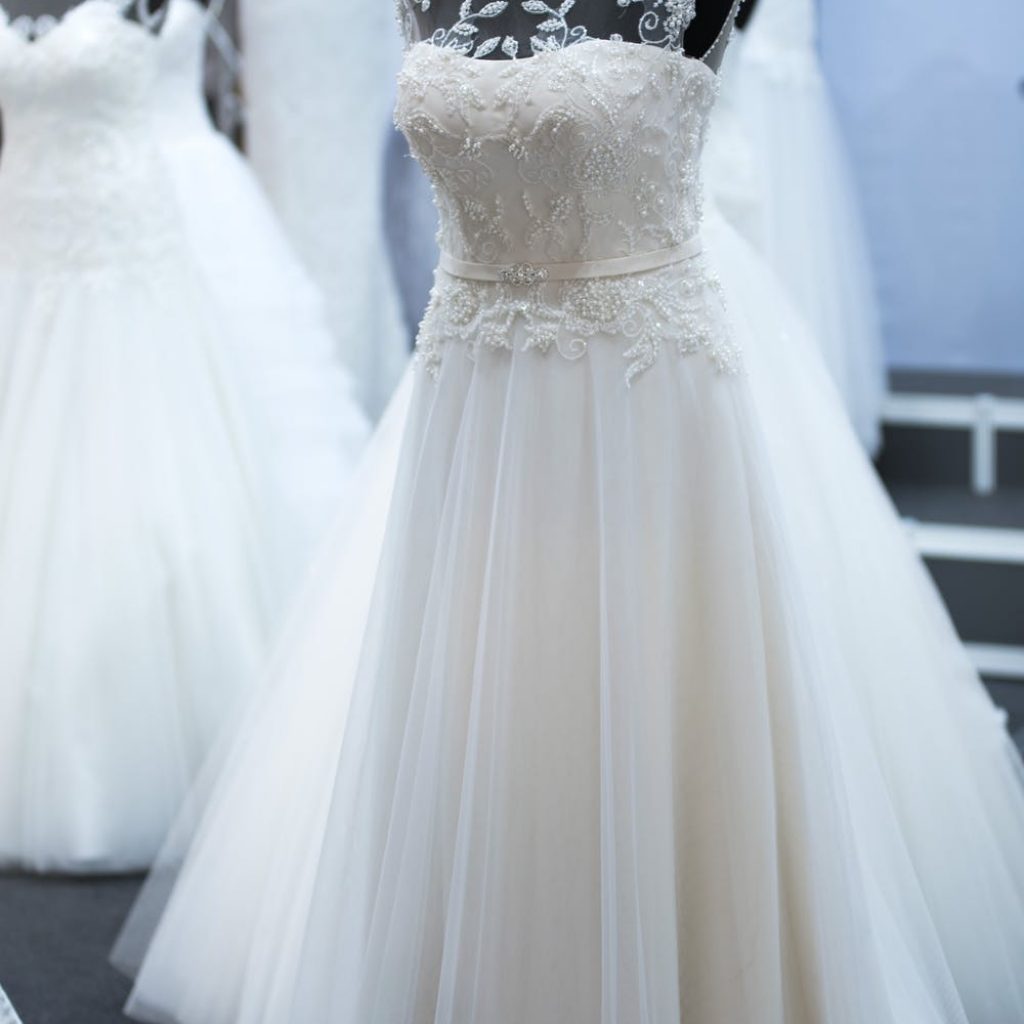 Explore the Retail Brands
When you are deciding on a wedding gown, it is always better to keep your options open. Don't limit your choices to well-known brands and top stores. You can also check out the local shops, boutiques and retail stores in the area.
Online shopping is also relatively cheaper. First-time users can get some great offers and incentives. Check out the coupons, seasonal offers, referral codes and cashback options available before making a decision.
Some retail stores have an extensive collection of fashionable and trendy dresses that are in vogue. These dresses will cost a lot more if you get them from branded stores. At local retail stores, you might not find the brand labels or hallmark designs. However, the quality, cut and the fabric is pretty much the same.
Get Custom-made Gowns
Contrary to popular belief, getting your wedding gown custom-made is not necessarily expensive. It all depends on where are you getting the dress from. A well-known brand or an elite boutique can cost you some extra money. However, getting the same work done from a local sewist is a lot easier and cheaper. Local wedding stores and clothing lines are also more accessible, responsive and approachable than the big brands.
Support the local business communities in your neighbourhood. Getting your gowns altered locally also saves you time and trouble of having it shipped to multiple locations. The designers and seamstresses working in these boutiques know about the latest trends and tools. You can get unique embellishments, laces, embroidery work and other designs at very affordable prices.
Get it Separately
Another useful shopping tip that most shoppers resort to is getting the wedding apparel separately. There are wedding stores where the bodice and the skirt are available individually. You can avail yourself of some lucrative discounts on such offers.
Also, getting the different elements of the wedding apparel and mixing them gives you better flexibility to decide your style. If you are a DIY-enthusiast, always on the lookout for unique fashion ideas, then this might be a good option for you.
Off-season Shopping
Wedding apparel is mostly in demand during the wedding season. This duration varies from state to state. In Australia, for instance, people usually get married in the autumn and spring months. The wedding market hence is at an all-time high this time of the year. You are less likely to find great deals during the wedding season.
I would suggest that you place your orders well in advance. Getting your dress sorted off-season ensures that your wedding budget doesn't go awry. You can take advantage of some great offers, discounted rates and even have better chances to bargain.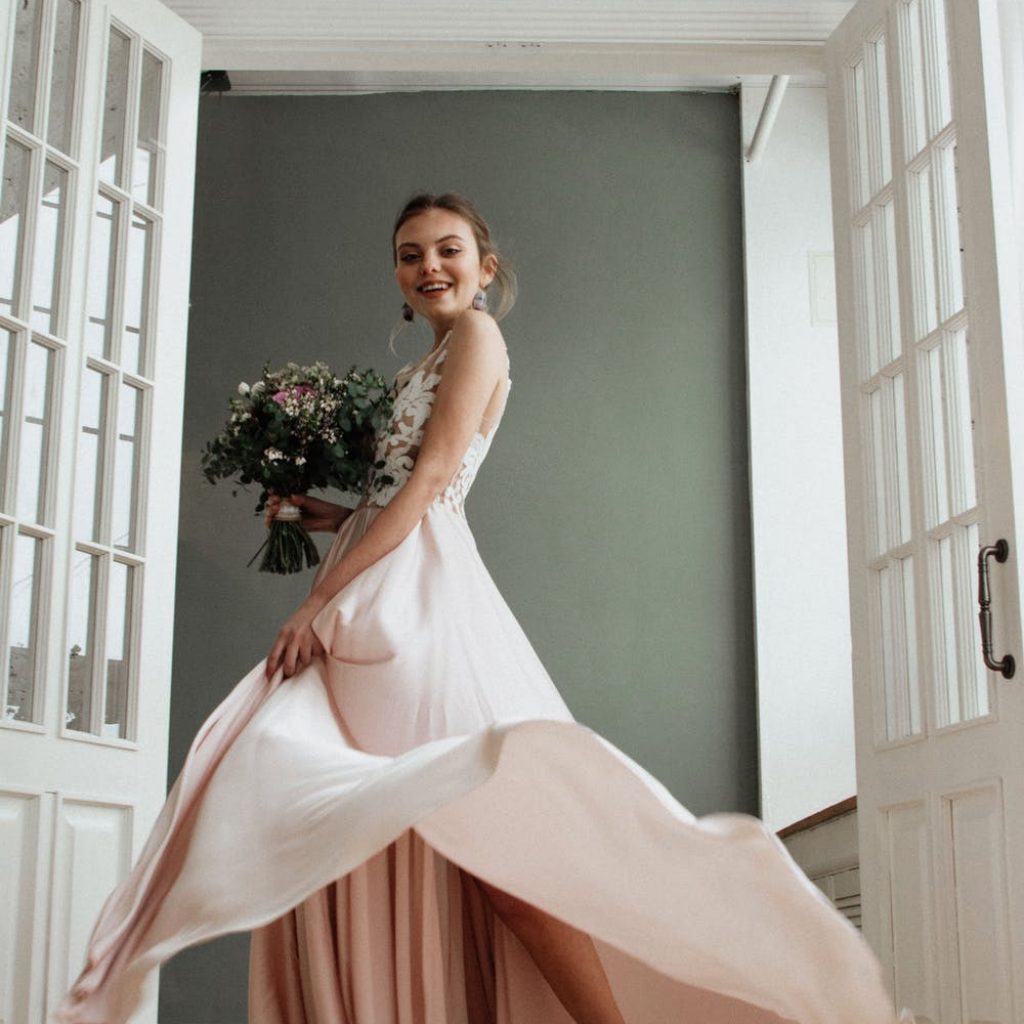 The Unconventional Approach
The traditional white wedding gowns with lace embellishments have always been in high demand. Why spend a fortune on a simple dress? Why not wear something unconventional, unique and yet inexpensive? Classical wedding dresses are priced higher than usual.
A simple cocktail dress or a sexy gown would be a better alternative. Not only are these options cost-effective and accessible, but they also look incredible. You can pick from a variety of cuts, textures, fabrics and colours as well. Flaunt those stilettos, wear your hair down, try bold colours – you get to decide your look for the day.
Author Bio:-
Shantanu works as an inbound content marketer at GayCelebrant.Melbourne & has helped develop it to cater to the LGBTIQ Wedding industry since 2018. He has closely worked with Bronte Price to learn the traits of the Australian wedding industry and loves to share his acute observations through blogging, weaving them into a brand story. He also loves to cook, trek, travel, dance and claims to have found his "why" in helping small business owners bloom into established brands.