If the title has brought you here and you're expecting practical advice about choosing your wedding venue, you may be disappointed!
It's not the practicalities that I want to address in this piece, but imagination.
So if you want to learn about how to deal with venues, you may be better advised to read this article
Otherwise, stay here. This may indeed help you choose a venue, but I want to take you with me in dreams – and who knows where that may lead!
Why hold a ceremony at all?
Of course, a ceremony should mark a person's particular milestone (be it, birthday, wedding, naming, vow renewal, or whatever). It's an opportunity for others to take time out and show that the person in the spotlight really means a lot to them.
It's an opportunity for the host/hostess to invite the people who truly matter to them to be present at a significant time in their life.
I don't see the point, then, in holding a dull, unexceptional ceremony. You might as well have one that's outstanding and memorable. Now, as a civil celebrant, part of my work is to make your ceremony unique. I can certainly contribute!
However, another component that is important to making the event stand out is the venue.
A gamble?
Those of you who have been with me over several years may remember a handfasting I did on Old Sarum, an Iron Age fort overlooking Salisbury. It was January, the site was totally exposed, and it was one of the wettest winters on record. I was up there (including preparation time) for over two hours; the guests for some fifty minutes. What if it had rained the way it did as I drove there a few hours previously? Or as it did, accompanied by thunder and lightning, when I drove back? The ceremony could have been a disaster! A complete wash-out!
As it was, we had a mild day for January and even a few minutes of sunshine. The atmosphere of the ruins and location and, indeed, the skies, was something quite special, and I don't believe any of those there will ever forget that ceremony!
It was a gamble well worth taking!
Magic
Money has to enter into it, naturally, but, if you can stretch to it, there are some remarkable venues available. I'm going to speak about just one, but you don't need to keep your imagination bound. A pod on the London Eye can be hired; a ceremony can be held for you at Stonehenge (or Old Sarum); what about under the sea, on a beach, in a forest, up a mountain or beside a canal?
Any of these may have an atmosphere like nowhere else, and fit with your personality and passions.
I was recently asked to conduct a wedding at Castle Goring, near Worthing. I had never heard of the castle, and, as it turned out, because the signposting was very poor, I nearly missed the place altogether!
However, what a treat it was! Set amid quiet, beautiful grounds, it looked like a castle should.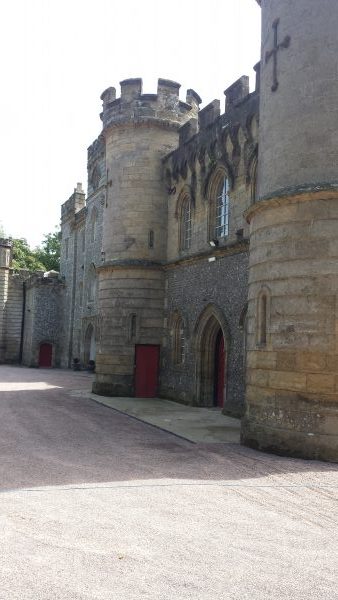 Moreover, our ceremony was to take place outdoors (and the sun shone!). The setting proved to be fabulous. I can vouch that the interior was magnificent too.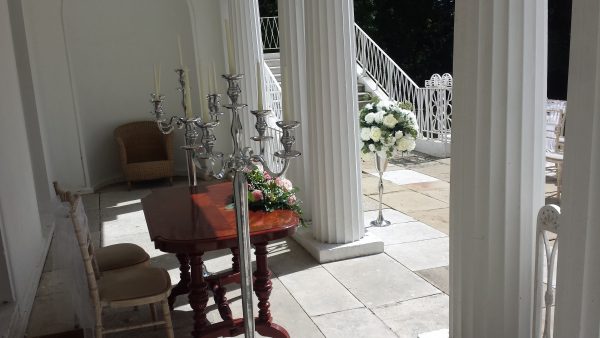 If I'm honest, I think I did a very good job that day – but thanks to the setting and ambiance, I could hardly go wrong!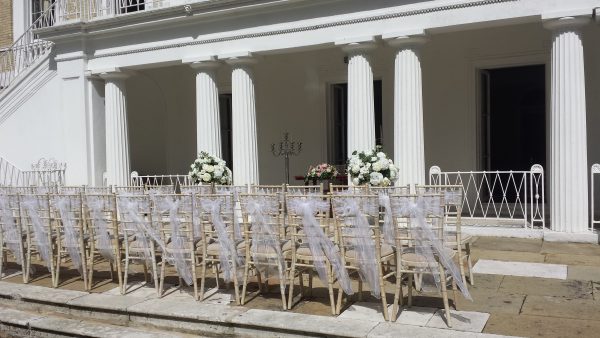 Advice
So visit a few venues, with a list of questions. Of course, the 'boring bits' need to be addressed, but what matters most about your visit is what your heart is telling you. If you know it's the right place, then don't hesitate!
For any help with venues, or anything connected with the ceremony, please contact me!