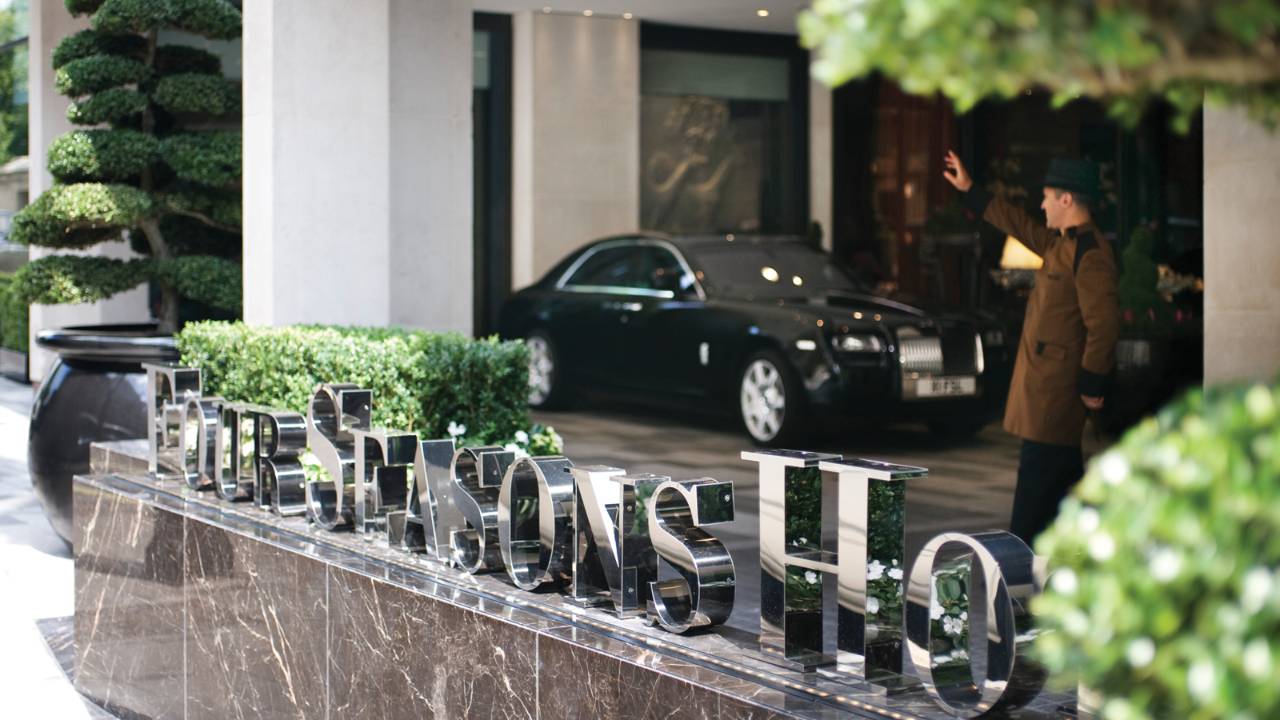 Do you really have the time and stamina to scout out the luxury London venues for a possible wedding or Vow Renewal? There's no shortage of choice!
Maybe I can save you some trouble and start you off?
I thought it might be helpful if I visited a few top hotels, saw the ceremony rooms, and reported back on my general impressions. I'll publish my findings over two or three blogs, possibly on a fortnightly basis.
There will be omissions – not least, from some establishments who refused to return phone calls! But this may give you something to start from, and that's got to be good.
I have tried to be professional. I hope my comments are useful and impartial. But I think I liked everything I saw to some degree, so if you're hoping for vicious critiques, read no further!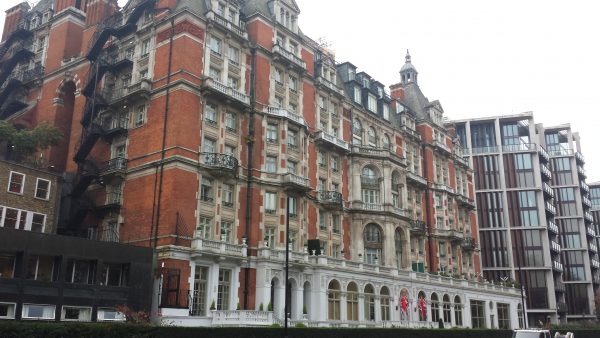 The Mandarin Oriental (above) has a splendid setting overlooking Hyde Park. It is licensed for weddings (so the registrars will come out there for you). It is flexible, catering for a maximum of 200 guests (with a dance-floor) in the ballroom. There is also a cosy room with a balcony that can accommodate about 30 people.
The downside is that the hotel is currently undergoing major renovations, and these will continue into 2018, although they seemed to be managing the inevitable disruption extremely efficiently. You'd have to ask about this when you visit.
The Four Seasons Park Lane (top of page) is an elegant venue, surprisingly discreet considering that it is virtually on Hyde Park Corner. You can have your ceremony elsewhere and come on for the reception afterwards, but the hotel is licensed for weddings, so you can do everything in the same premises.
The Hamilton Room would be ideal for a Vow Renewal, accommodating 20-30 people, but the ballroom can take 220 people seated.
They have an in-house florist and onsite AV facilities.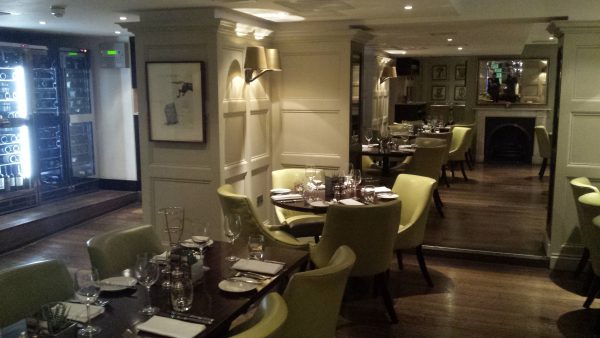 The more homely Chiswell Street Dining Rooms can be found close to the Barbican Centre. The venue is a bit different and ideal for a slightly less formal ceremony. 100 people can be seated – or a buffet for up to 200 can be offered. The panelling and decor provide an historic atmosphere. There is a bar area and restaurant, and there are spaces available after the meal for dancing and celebration. If accommodation is required, the premises are actually part of the comfortable and luxurious Montcalm London City Hotel.
I'll be reviewing some more luxury London venues later this month. I hope this instalment has been of use for now.
A word of advice
Perhaps your curiosity will be piqued and you'll want to visit a venue. When you go, take a list of questions with you. Don't hesitate to ask the wedding planner anything that concerns you. After all, you will be paying enough for services the hotel will offer!
You've got to feel comfortable with their terms and conditions, and ASK if something is unclear. But the bottom line is that you must also LOVE the atmosphere of the venue, otherwise there's no point taking it any further.