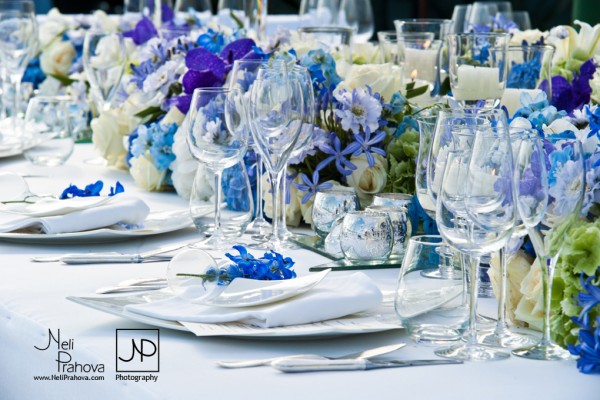 If you're holding a wedding reception, dining table decorating is one of the more daunting issues that are likely to concern you.
The good news is that this doesn't need to cost you dear or take up too much time. A nice idea is multi-purpose decorations.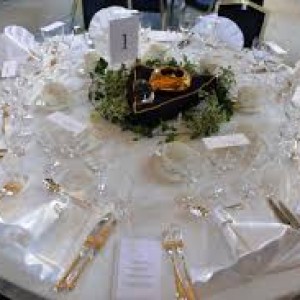 source: onawedding.com
What I mean is that you can use things like potted plants, goodies, individual baskets of photo frames, even fish in bowls, as decoration and then you can give them to your friends to take home with them. (Maybe not the fish!)
Of course, you can make your own decorations, if your talents stretch that way. Pop down to the local craft shop and you can get hold of lace, artificial flowers and glue. The finished result may well look expensive, but will have cost very little and, hopefully, have been fun to produce!
If, like me, you're not so practical, consider discount party supply shops. As well as conventional decorations, they can usually offer sparklers, confetti and other fun extras in bulk.
For those with a slightly larger budget, you might like to combine hand-made and ordered designs. That way you have things you like alongside things that are special because you have made them.
I suspect that it is more often the bride who looks after these things, but I advise the groom at least to be invited to be part of the process. Both have to be happy with the designs, and you will have the chance to prepare and build a unique wedding which you will love.