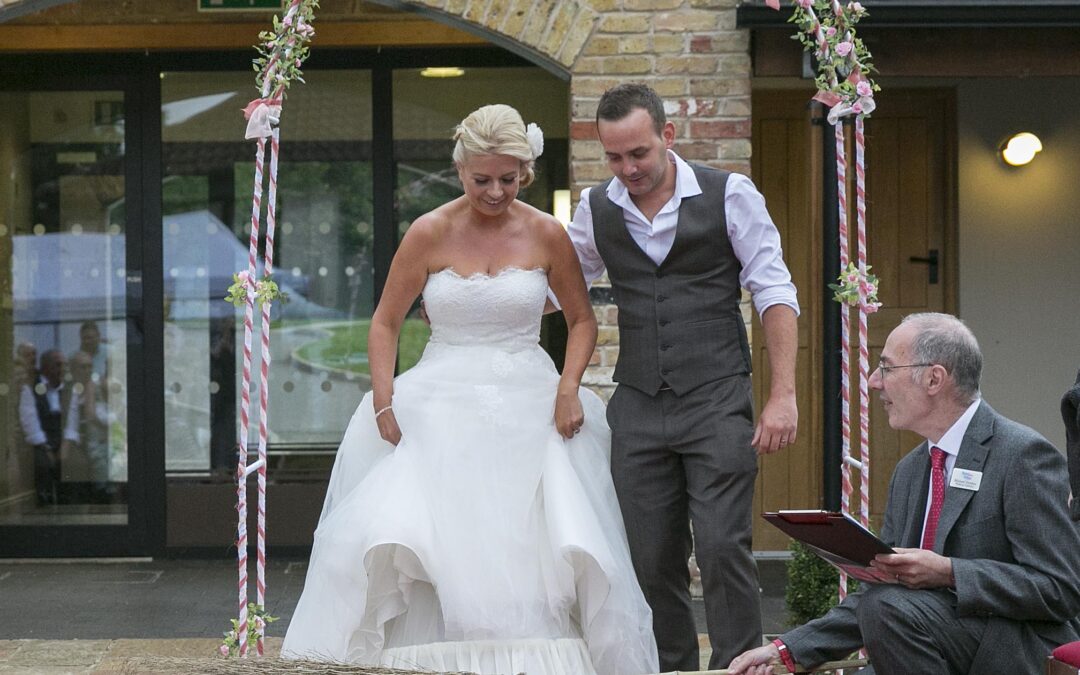 Most people don't really know what a civil celebrant can offer or why they should investigate using one.
A fallacy is that a celebrant is the same as a registrar. Although a proposal to change things so a celebrant's ceremony can be legal too is going through parliament at present, the roles are still separate.
A registrar is a civil servant, who is employed by the government to ensure that all the legal bits are carried out to make each marriage valid. Their ceremony normally takes a quarter of an hour or so, and is standardised. So each couple gets more or less the same as the one before, or the next one. What's more, the service may not contain a single religious word or even mention God.
Given that the registrar's ceremony is mandatory, why should you bother with a celebrant ceremony too?
The fact that the celebrant is independent is worth a great deal. It means that, once you have been legally married (by the registrar), you are free to have the ceremony of your dreams in the place of your dreams.
If you want some religious items, you can do so; if you want to write your own vows, you are welcome to; if you want a mention of absent friends, not an issue; if you want to talk about how the two of you met – or what is keeping you together – then that's great!
You can have a mix of solemnity and humour. You can have a unique ceremony, maybe including a ritual or two (such as the Loving Cup or a handfasting), and you can tailor your ceremony so that others can participate.
In short, the ceremony can reflect your personalities and beliefs, and be everything you want it to be.
But only with a celebrant.
Of course, there are many celebrants out there, and each has their own USP. So you need to speak to, if not meet, one or two (eliminating some, once you've looked at their websites).
Online reviews are a good starting point. Then you can see if the celebrant is likely to understand and run with your vision of the ceremony.
Your budget is not as important as feeling the person is right for you. (You can usually tinker a bit and save some money elsewhere, if the celebrant is a bit dearer than you had planned.)
As well as showing professionalism, albeit in a likeable way, the celebrant should have great presentation skills.
They should be able to create a wonderful personalised ceremony that is beautifully delivered on the day. They need to be able to work hand-in-hand with you to achieve this.
Michael would be glad to have a (non-obligation) call with you to discuss how he can help guide you to your dream ceremony.
Photo: Soody Ahmed