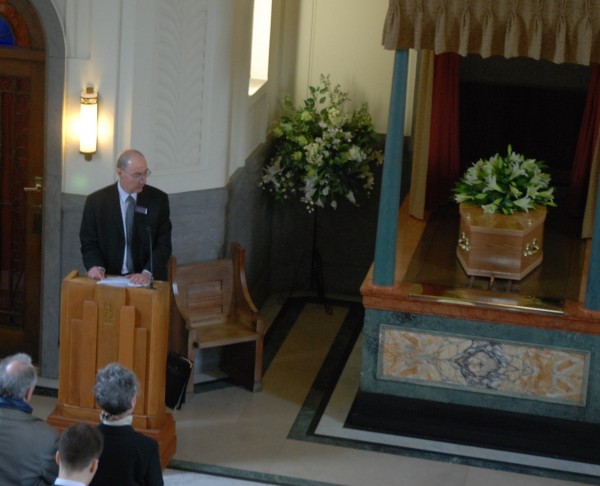 Let's be brutally frank: it's funeral season. And let's face it, we're all going to die some time …
I'm a funeral (as well as a wedding) celebrant. So here's some guidance that may be helpful to you, when the inevitable happens.
Death
If someone dies at home (or in a nursing home), a doctor must be called to issue the Medical Certificate of Death. This will be done by hospital staff, if the deceased dies while in hospital.
Assuming there is no need for a post-mortem, etc., the next step, before arranging the funeral, is to make an appointment to see the Registrar.
Registering the Death
There are lots of choices how to commemorate a death, but, come what may, it has to be recorded legally. So the registrar will need to be informed, and will want:
details of the death (including the Death Certificate)
name, address, date and place of birth of the deceased
their occupation
whether they were receiving a pension or allowance from public funds
if married, the date of birth of the surviving spouse.
The funeral
The Procession
Historically, a cortege was much favoured, and today you can still see horse-drawn hearses. Most commonly, though, it will be a limousine – although you can actually come across a range of creative ideas for the procession (eg motorcycle hearses, or bringing the coffin by a lorry, say, to reflect the deceased's profession or passion).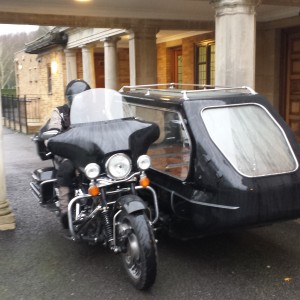 Burial
There are a number of interesting customs still in use – mostly in Wales, Scotland and Northern Ireland, where burial tends to happen sooner. Some regional traditions include the use of cords to lower the coffin (Scotland), families in Wales announce a death by pinning cards to lamp posts and there are the 'lifts' (Northern Ireland), where the coffin is passed from hand to hand. In England, rosemary may be placed on the coffin or at the graveside (symbolising remembrance).
It is traditional to strew soil or rose petals over the coffin, but nowadays there are new rituals, which may include live music, fireworks, release of doves, bubbles or balloons.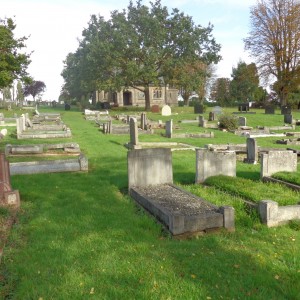 Cremation
Ashes can be buried, scattered or kept, so it is as well to consider these options carefully. There are various regulations about scattering or burying ashes, and a Funeral Director should be able to advise you.
The service
Music still plays a big part at a funeral, but religious music is in decline. People prefer songs associated with the deceased (or chosen by them). An organ is often an option, but usually the chapel may have a Wesley System (which can access most songs). Alternatively or additionally, CDs or MP3s are the order of the day.
Orders of service have often become more elaborate than they once were. Now, in addition to the deceased's name, date of birth and death and the words of any hymns being sung, there may well be photographs and stories.
Speeches and Eulogies
In many cases, the person leading the service still delivers the eulogy, but increasingly family, friends and work colleagues may contribute a poem, a memory or a tribute.
Celebrant
If you use a Funeral Director, they will give you information about the funeral and should explain that you can have a full religious service, a humanist-type one (totally secular) or a part-religious funeral ( combining both elements). They will then put you in touch with the appropriate celebrant.
In most cases, the celebrant will visit and discuss the choices that may be available to you so that you can have the service that is most fitting and, hopefully, satisfactory.
Perhaps this is the moment to remind you that I offer religious, part-religious or non-religious services! I even write and prepare funerals for those who want to have a say in their funeral during their life-time.