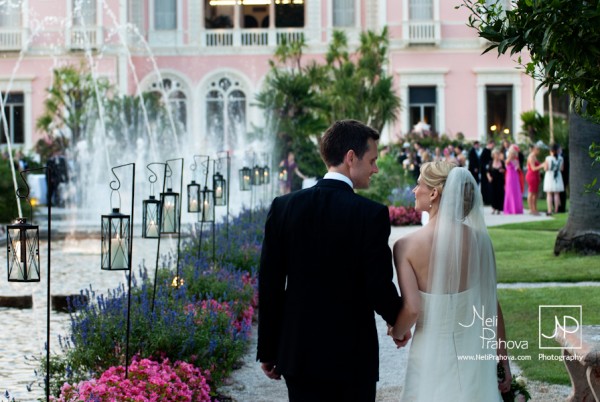 Maybe 2016 is the year that you are planning to marry? You want to make it an unforgettable year.  You have so much excitement ahead of you. Choices, decisions and expenses are things you'll have to wrestle with. You're planning the biggest day of your lives – and that's really pleasurable – but be aware that this often comes with pressure in its wake.
Pressures
Your parents may be putting financial or psychological pressure (or both!) on you to have the ceremony that THEY want.
You may underestimate the timings involved or the things that need to be considered and put in place – the stress can increase as the big day approaches.
Your suppliers may be a disappointment.
You may have serious problems selecting your guests without causing offence.
Solutions
There's no easy answer to point four. All I can suggest is that you carefully calculate your budget and then, in consultation with your intended (it's essential that you work as a team throughout), decide who needs to be there, as well as whom you want to be there!
In order to reduce stress, start planning early. Do ask me for my "Wedding Countdown Checklist", which I'll e-mail to you with my compliments.
If your parents are bankrolling the operation (or even if they're not, but they're putting their oar in regularly), don't let them bulldoze you into doing what you don't want to do or disapprove of. But you must be the best judge of how to handle them. However, it is your big day and your input deserves to be respected. If they won't see that, maybe you can offer a compromise (eg "We don't want a religious ceremony, but we'd be OK with a blessing, if that makes you happy.").
Finally, you want to be sure of your suppliers.
Referrals are best (though other people's tastes may not always be the same as yours!). Do have a look at suppliers' websites and don't be afraid actually to speak to them before deciding. This applies to most suppliers, such as photographers, florists, civil celebrants, etc.
For the venue, go along and also meet the events organiser. Bring a list of questions, and be sure that you see and love the room where you want to be married or blessed.
Arrange to sample some of your caterers' output before committing yourself.
Unless you're planning a full religious service (officiated by your priest), try and get to know your civil celebrant beforehand. You need to feel at ease with and confident in him/her.
Some stress is inevitable, I think, but there are ways of minimising its effects and I hope this advice will help you to have that great year. And that's my wish for all my readers.