Why Choose A Civil Wedding?
Find out key details…
However you want your big day…
Why choose a Vows That Wow wedding?
Maybe because a full traditional religious service is not for you;
It could be because you want religious or spiritual elements that the Register Office ceremony can't provide.
Or simply that you're looking for a personalised ceremony.
Choice
Michael is a celebrant who will help create a tailor-made civil wedding, offering you ideas and guidance, as you choose the elements that you feel will meet your needs, personalities and personal beliefs. Then he conducts your service in a beautiful, appropriate, professional way.
Why not go (with two witnesses) and get legally married (hours or days) before your ceremony, leaving you free to really relax and enjoy the occasion? (Ask me how this can save you money!) Or you can even combine the two ceremonies, with the registrars marrying you in front of your guests and the civil wedding of your choice following straight after!
Freedom
This way you are free to celebrate the way you wish. Choose your venue, date and time. You really can have the ceremony of your dreams exactly as you want it!
Same-Sex Weddings
Again, it's all about freedom of choice.
It is still open to you to celebrate your big event exactly as you choose. That includes venue, time, ceremony content and style. Your unique love story can be part of the celebrant address, if you so desire. Michael will be delighted to tailor-make a superb personalised ceremony for you.
Wedding Fairs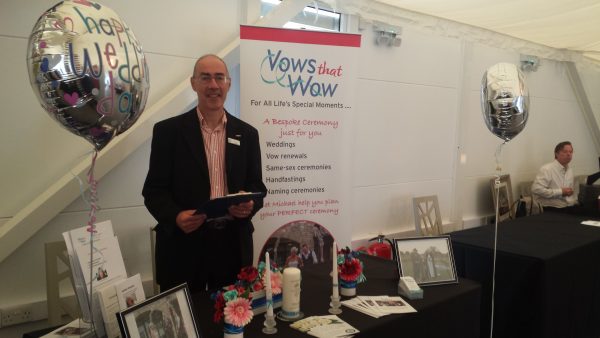 For me, the wedding fair season has ended – but I'm not sitting back! I have already started booking up for next Autumn.
My Latest Wedding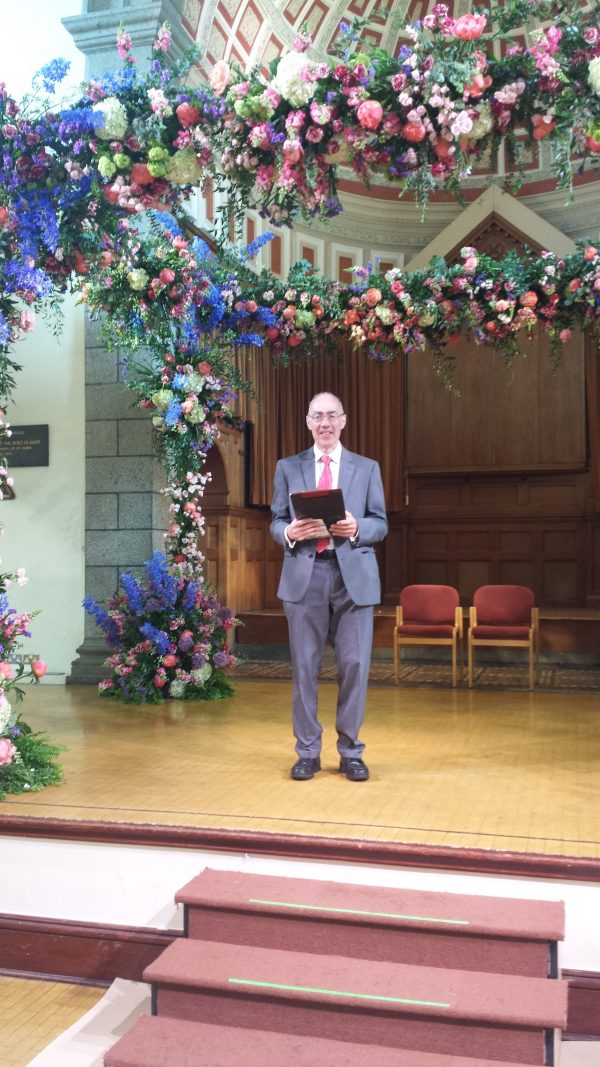 Get in Touch